You might also like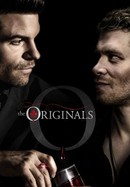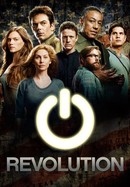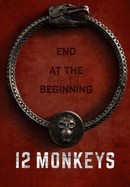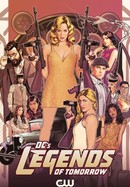 Rate And Review
News & Interviews for The 100: Season 6
Audience Reviews for The 100: Season 6
it was okay, the introduction of the new characters and universes was not necessary to me but it made for a good story.

Its a boring tv show. its kind of cocktail of multiple TV shows / movies, like below.They take bits from a movie or show and make it into a season. GOT - The killings done by Echo, kind of GOT.Also the killings of Grounders, and some throat slits here and there. AI / Ex machina - the city of Light and their chip. You dont even need any surgical operation to become AI, just swallow like an antacid. Matrix - When Clarke goes into different world to kill Allie the AI, the whole city is copied from Matrix. Irobot - The scene where all the people who have consumed AI tablets, climb the building when there are stairs to walk. Similar scene is there in IROBOT climax. Get out(2017) - Season 6 is about transfer Identity of one person to another like Get out(2017), where they transferred identity of Josephine into Clarke. The movie released in 2017 and these guys copied it and made season 6 using that concept. Mummy(1999) - The worms that get into humans and eat them in season 5 when they go in desert, like Bugs in Mummy 1999. The only humans surviving on earth is some tribes, unbelievable. I guess Writers missed to watch Terminator salvation. In this show big incidents happen with teeny tiny effort. Like the scene where Antari kills the kids coming into enemy kingdom, and becomes king.Its like anyone can go anywhere and take away their kingdom.Zero effort. The air purifier in mount weather turned off like light switch, piece of cake. More of teenage fight / incidents are shown, probably kids are the only ones watching this show. People waging war for stupid reasons. Like Pike killing 200 idle people far away from camp.Its like killing a snake that is 100 miles from your house thinking it might bite you. Clarke betraying or ready to sacrifice entire humanity to save Madi. Its illogical. Clarke's gesture is as if she gave birth to Madi.But lot of kids died in this war, why Madi is special. Kane betraying his people to save, some psychos and War ofcourse, stupid. Roan king of iceland, doing little soldier things here and there. I really laughed at the scene where he was shot like a mosquito, it was silly, King getting shot in non heroic way. I still dont know how all the men were shaving beard, cutting hair, not even a single scene of shaving was shown. Guess they invaded gillete factory behind the scenes, and shaved behind the scenes All the women have lipstick, where did they get that after the world ended. Oh god and to bring logic they had a solar panel fitted Jeep so that it doesnt needed refuel as there wasnt any, I hope Elon Musk already manufactured it before the nuclear war. Fancy jackets for CLarke Belamy, neat and clean in all episodes, as if they were washed daily, when there wasnt enough water to drink. In mount weather they were just transferring bone marrow without any blood test match or anything, as if its like some saline , giving it to anyone. In season 6 audience could have changed the tint of their TV to red, rather than the editors converting the entire picture to red color, just to show its not earth. This show is neither thrilling nor a quality Scifi, watch it if you have watched all the good shows and there is nothing else to watch.

The season 5 ending was so great it actually gave me hope for this show which was then expanded during this season. I have nothing bad to say about season 6 it was interesting and brought new development to the world of the hundred. I certainly didn't expect a lot of things in this season and I think that's what made it so great. They weren't killing people left and right or bombing, but instead, the whole Lighborne thing made the season worth watching as they all underwent the stressful situations each day brought to our beloved characters.

My favourite season! I love the storyline and the new characters it introduces

Season 6 was probably one of my favourite seasons of the show, the characters found themselves on a new planet where new dangers and science was introduced. We saw some interesting relationships develop like Octavia and Diyoza while also saying some heart wrenching goodbye's to some fan favourites like Kane and Abby.

after all that fighting and drama in the other planet this just seems like the same shit different place trope. this season had it all character dramas, weird cult and bodysnatcher but it did not click at any point of the show. pretty good premises but pretty bad season.

Season 6 started with such an amazing hope for a fresh "restart" of the series. The final result is up to interpretation. I'll take from this season the cool mythology that surrounds another group of people that our original group encounters. Could they not have found another actor besides JR Bourne for that role? I'm not sure if it's the actor or the characters/directions that are given to him, but we've had better season villains in the past.

Tanto potencial, tantas emociones, tantas posibilidades... and yet. Aguante Clarke Griffin.

This season really spiced up the storyline.

The science fiction has overtaken the characters and drama leading to a terrible season with weird body hoping nonsense.