The Crown: Season 3
(2019)
You might also like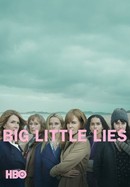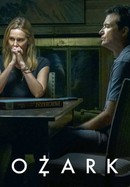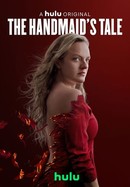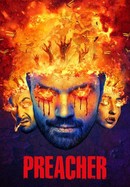 Rate And Review
The Crown: Season 3 Videos
The Crown: Season 3 Photos
News & Interviews for The Crown: Season 3
Audience Reviews for The Crown: Season 3
I always come back to this show to watch it again. It's so good!

The new cast fits perfect to the roles they are playing.

This season was a lot less interesting to watch than earlier seasons.

It took a bit to get hooked but I was really starting to enjoy..then bam 3 rd season all different people..nope that lost me..you grow with the actress and actors, change them you have to start all over again......I found it confusing. I actually had to look up here why there were different people. what a waste of time even watching the first two seasons wish I knew they were going to do this would have never started..

Even with a new cast, this season felt far more bleak than the previous seasons, despite them being set in the wartimes era. The acting is stellar and the production design is stunning as always. However, it's the stories that are lacking and very slowly paced. Still a great show, but quickly losing its luster. 7/10

The music of seasons 1 and 2 were amazing. but season 3 , it's not ok at all!

The casting changes prove to be a breath of fresh air in the third season of Netflix's hit series 'The Crown'. Colman's take on a more assured and established Queen Elizabeth is a welcome change of pace, and Josh O'Connor proves to be a revelation as Prince Charles is given an increasing amount of screen time to great results.

Season 3 After the mostly unwavering season 1 and 2, the show-runner Peter Morgan famously recast actors Claire Foy and Matt Smith and other cast members of the show. I was skeptical about this decision but the new cast knocked it out of the park . Olivia Colman Queen Elizabeth II, Helena Bonham Carter as Princess Margaret,Charles Dance Lord Mountbatten aka (Tywin Lannister in HBO's Game of Thrones (2011-2015)) ,Tobias Menzies ( Outlander) Prince Phillip,Erin Doherty Princess Anne ,Josh O'Connor Prince Charles Season Three covers the time period between 1964 and 1977 beginning with Harold Wilson's election as the Queen's first Labour prime minister and ending with the Silver Jubilee of Elizabeth II. It follows pivotal moments such as the death and state funeral of Winston Churchill, the Aberfan disaster, the Apollo 11 moon landing, and the Investiture of Prince Charles as the Prince of Wales. The Crown looks quite different from its predecessors. Despite all the changes, the Netflix series not lost any of its quality. And in most regards builds upon it. In this season, it continues to operate at a very high level and offers even deeper insights into the lives and minds of the royals. Olivia Colman shines, but as The Crown marches on in reliably luxurious fashion through time it finds space for the characters around her, providing ample opportunity for the appealing ensemble to gleam, too. 9/10

I hated the cast change. Other than that, it was super awesome.

I was so disappointed to see Claire Foy being replaced with a bad looking actress with BROWN EYES! I CANT EVEN WATCH!