The Flash: Season 1
(2014 - 2015)
Where to watch
Buy from $1.99
Subscription
Buy from $1.99
Buy from $1.99
You might also like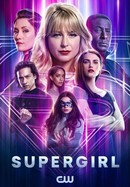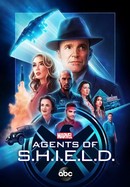 Marvel's Agents of S.H.I.E.L.D.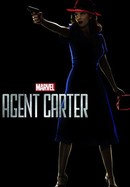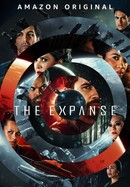 Rate And Review
The Flash: Season 1 Photos
News & Interviews for The Flash: Season 1
Audience Reviews for The Flash: Season 1
This season was a genuine surprise. I loved the flash back then.

Unironically good. Solid opening with a decent amount of intrigue about the main villain. Boy howdy does the finale work for me. Decent stakes and a death that actually sticks. I sure hope future seasons learn how to keep characters dead like this one does.

action wasn't the best with berry just standing there and watching a villian hit him or run away but it was still pretty good.

Great start to the show and has a great villain in reverse flash. The only reason it is not five stars is because in the first 7 episodes of the season the show has uninteresting one off villain but the season finds it's footing in episode 8.

This season of Flash was amazing. I started watching a few weeks ago and couldn't stop. This show was great, and the plot/story was awesome. There were so many villains and acting was great! 95.25% Episodes 1 - 5: All interesting and exciting. Not the best in the season 96% Episodes 6-13: The level of interest stayed, and I was at the edge of my seat. Some episodes were boring and slow but overall, 90% Episodes 14-19: All extremely exciting! The best 5 episodes, 100% Episodes 20-23: Episode 21 is the best of these four. They were all extremely exciting but, 95%

The show is on a lighter note then most super hero shows, however it's not as goofy as DC's Legends of Tomorrow so that makes it border line barely watchable to watchable. There are moments where I just have to roll my eyes then roll with the punches to make it through an episode. It's a CW production so it has minimal budget but they do well with what they got to work with. It is a meta human of the week format with sometimes a larger arc within the season. Cross overs once a season that brings different series together is nice. I'm a pessimist by experience so his overly optimism view of everything, kind of makes me sick so watch this at your own peril.

Not a huge fan of this one. It was fine but couldn't keep me watching after the first two seasons.

This might probably suits a younger audience but I did like the series when it was out in the 90's but this is too silly for me. Events in the series being undone by running through time, too all over the place for me, not something you can miss an episode of and know what's going on. It feels very made up as it goes along and nothing is too stupid to throw in. This is my review overall and not any particular season, I watched until season 4 until I gave up.

This season gives a great introduction to the main characters. Also, the Reverse Flash is one of the greatest villain in superhero history.

This show is great. Nowadays people are hating on it for absolutely no valid reason.