The Frozen Dead: Season 1
(2017)
You might also like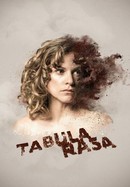 Rate And Review
The Frozen Dead: Season 1 Photos
Audience Reviews for The Frozen Dead: Season 1
This series is really good. A bit predictable but a great 6 episodes. Don't believe the bad reviews. Hey, it's French!

For most of the show it was a good detective story. I like how the plot developed and the killer reveal was unexpected. But the ending made no sense. Why did the villain make that choice for escaping which was impractical and hopeless when the obvious choice was sitting right there, waiting to be utilized. The ending ruined it. This series does not deserve a 2nd season.

Intriguing although slow developing and not very gripping for the viewer. That said, it has beautiful scenery and a good cast with lots of French shrugging and 'speaking' without dialogue. Good but not great.

The problem with a mystery show is even when things sour, you have to see how it ends. This ends badly.

Great series. Excellent for a lazy Saturday afternoon. And the plot did not disappoint.

This was a really good detective series. A great story, interesting characters, and filmed in a wintry Pyrenees location that perfectly set the mood. Here's hoping there's a second season.

I was watching the series and really enjoying it. It seemed thorough in its attempts to be a realistic police procedural. Each episode is crammed with new pieces of the story line(s), new characters, & very specific details. So, attention needs to be on most every scene, which can seem somewhat of a strain at times for tv, but then something like a nice twist during episode five reminds you of the caliber of series you're watching. But the lead & most principals are good, and the villain is great as a total self-absorbed psychopath twat. Interesting story line, with the opening scene grabbing your attention. But that theme song is one of the worst theme song ideas in tv history! Seriously, you saccharined & choral-ized the power right out of that song.

Great series, a little bit confusing in the beginning, but later it's all explained

I was curious as what it was going to be.. but I made it to episode 3 and I had to quit watching the series. Sorry but I don't believe the actors the word they say. And then the camera - OMG.. Shooting a conversation from 7 different angles??? There is ALWAYS something in the way of viewing angle, some junk, something you cannot see through. Why? It is NOT interesting. It's pain in the ass to watch it. I DO NOT UNDERSTAND why the picture is skewed... Did the cameraman suffer from Vertigo? Again - It's NOT interesting. Man lying on his bed shot in 90 degree angle so he is vertical? Why??? Why so many pictures on unimportant things like moving scenery in a car rearview mirror? And so on and on and on.. I would edit that junk out. It looks like a hipster freshman school project filmed on a fancy cameras. It's a pity because the scenery and even some footage looks very nice. But all that other stuff made me turn it off and not loose 5 hours of my life. Very dissapointed.