The Good Fight: Season 4
(2020)
Where to watch
Buy from $1.99
Buy from $1.99
Buy from $1.99
You might also like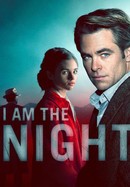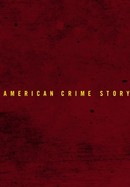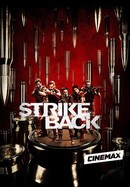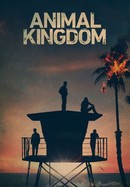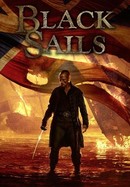 Rate And Review
The Good Fight: Season 4 Videos
The Good Fight: Season 4 Photos
News & Interviews for The Good Fight: Season 4
Audience Reviews for The Good Fight: Season 4
I couldn't believe that this season had 36% approval when I opened this page - to put 1/5 stars because of how bad and poisoned with politics it was. It just started to establish itself as a standalone show after first seasons, and quickly took a nose dive into nothing. I think the fact that last episodes didn't finish filming only helped it to not die last year. I really don't need a worthless media company to educate me on american social issues. you exist to entertain - so either entertain or get out of the business.

What was once a lawyer show with some soap opera plot lines has now become mostly a soap opera. This show has lost it's groove.

This really seems less like a story then a platform to discuss political issues in a non nuanced way. It pretends to tackle issues like wealth by bringing up the "great divide" between professional lawyers and multi-millionaires. I'm honestly surprised stuff like that passed by any writer. As it is a political show first and foremost, I think it's fair to say it has a very upper-middle class liberal tone and messaging. It's not subtle messaging either. Now, I'm not a Republican so this doesn't come from a place of hatred, it's just good to know what you're walking into.

Buy Pain Killer pills,Nembutal,Seconal ,Oxycotin, Dilaudid,Valium,Hydrocodone & Ritalin Online.text/call... +1(925)421-0418 Whats-App …... +1(925)421-0418 WICK Id ........ donnamark

For those who like to play applications on Android or iPhone, now there are applications that are more sophisticated and make $ 100- $ 1000 money, without having to share a referral code, just watching a movie "UNTIL THE ENDS WITHOUT SKIP". Remember the password. You just log in, install the application and watch. And also get a LogIn Bonus of @ 25.00. Not bad ... REGISTER HERE .. https://bit.ly/3tl4oeS # This is real and the result is not bad. #

The Good Fight has for years been a great show stranded in the no-man's land of CBS All Access... There's never been a better time to catch up, and if we're lucky, there never will be again. https://youmovise.com/has-such-from/ https://youmovise.com/budget-deficit/ https://youmovise.com/subdivision-of-the/ https://youmovise.com/it-has-reported/

Interesting but lacked depth

Season 3 was the best. They must've gotten a different writer or director for season 4. Really feel this show jumped the shark. The characters of Lucca, Jay, Maia, and Marissa made me want to watch. Christine Baranski is an icon. Michael Sheen is epic. Sad they went on in a weird way. The video shorts are a fun way to break up the show. Very creative.

Great show, one of the best of it's kind !!!

This show just gets better and better with each season.