The Walking Dead: Season 10
(2019 - 2021)
Where to watch
Buy from $1.99
Subscription
Buy from $1.99
Buy from $1.99
You might also like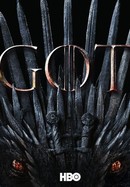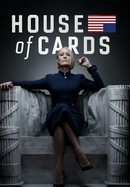 Rate And Review
The Walking Dead: Season 10 Videos
The Walking Dead: Season 10 Photos
News & Interviews for The Walking Dead: Season 10
Audience Reviews for The Walking Dead: Season 10
It just keeps getting better and better

I had lost interest in my TWD. Season 10 hooked me back in. With main characters disappearing, allegiances shifting, Negan...well being Negan... I am so looking forward to Season 11. Back on the must see tv schedule.

Ah, the stench of wokeness, like the miasma of animated corpses, permeates this series. Everyone is a victim, and every departing 'main' character has to have a navel-gazing borefest of pseudo-psycho-justification. It says something about a series that it becomes more interesting when the main characters are gone.

Another great season. This season is about the whisperer war and how the group fight them. Negan really is one of the best characters on the show and did a huge thing in this season which makes me like him more.

Omg such a terrible boring season full of incomprehensible plot lines and stupid characters. The whole "Whisperers" plot line is just plain silly and made so much worse by Samantha Morton's overacting and complete lack of acting skills. If Rick Grimes is dead, this season has him rolling over in his grave. If he is alive he should stay in hiding as far away from this abomination of a season as he possibly can.

It gets worse with each new season. New writers please.

Season 10 is one of my favorite seasons of TWD and probably the best collection of episodes since season 5. I'm glad I didn't give up on the show after season 7 because it got its magic back.

Didn't feel like The Walking Dead anymore...

They should just cancel this show.