To the Lake: Season 1
(2020)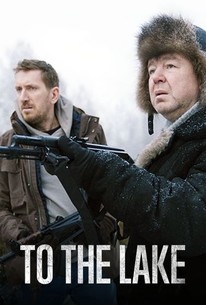 You might also like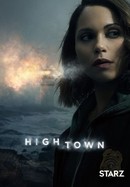 Rate And Review
To the Lake: Season 1 Photos
News & Interviews for To the Lake: Season 1
Audience Reviews for To the Lake: Season 1
Started out good but as the show goes on it seemed the producers and writers didn't know what direction to take it. Disappointing overall.

Engaging from beginning to end with a set of characters and scenes that will have you clenching your gut from both laughter and suspense. Highly recommend.

Very formulaic as is customary by Netflix and nevertheless surprising and beautiful. Pretty good score. Great acting (although I cannot be a very good judge since I don't speak anything but English and Spanish), fast paced, good writing, awesome characters. Totally recommended.

Excellent, suspenseful great character arcs fully recommend this series even as a non-Russian speaker!!

I am writing this review based on my experience of watching the first 4 episodes only, because that was as far as I could stand. Up to that point, what I saw was a hyper-active show, where a pandemic crisis serves as the framework for 2 families to take a road trip out of Moscow to a "house on a lake", and then experience a series of "unexpected, out-of-the blue" events, from mobs attacking, a kid being left behind, weird encounters with other people in despair, road blocks, and so on. It is like an RPG game where things just keep happening one after the other, trying to keep the audience with 100% adrenaline continuously... Nothing else besides that up to the 4th episode - no interesting plot, no underlying threads. On top of that, stereotyped characters, such as an introvert nerd teenager that has a crush on the rebel sexy teenager, a drunk grandfather, etc... Definitely, not for me...

Amazing series. Watched it all in one night

Great! Keeps you tense the entire time with a great script

The Characters where so layered I cared more about the drama than I did the Virus. Very impressed story telling directing.

The characters can get really annoying at times for making irrational/stupid decisions. The epidemic is and was inadequate for explaining why the characters would act in such ways. They simply ruin the show at times.

Really good Russian production, amusing and funny full off ice-cold vodka and creepy characters.