White Famous: Season 1
(2017)
Where to watch
Buy from $1.99
Buy from $1.99
Buy from $1.99
You might also like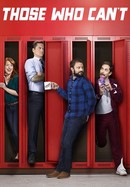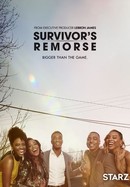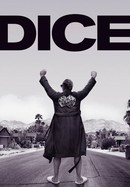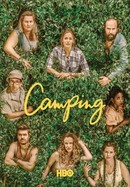 Rate And Review
White Famous: Season 1 Photos
News & Interviews for White Famous: Season 1
Audience Reviews for White Famous: Season 1
Loved the show and want to see another season

Great show, actually really funny.

It's stupid and fabulous and soooo funny! I have really enjoyed each crazy episode so far.

I like the concept and the acting is good but the writing lacks the comedic sense its suppose to have. There are a lot of really really bad corny sometimes gross lines. Im shocked Jamie allow this to to go out with his name on it when he knows the funniest people. Why are they not hiring truly funny writers ? I really want to like it, I really want to support Jamie Fox and the cast but they writers make it very difficult on me,

I tuned in for 1 min and the discussion of using the N word came up? Really? This re-hashed racial bullshit is comedy or "sacred" ground to discuss or is funny. Unwatchable dribble, what crap this show is and not 1 actor at that dinner table added anything, sad. Pass. Don't waste your time.

White Famous is a comedy series with serious potential. Jay Pharaoh plays Floyd Mooney, which I can only assume is a play on words (a Floyd "Money" Mayweather and Paul Mooney hybrid), an up and coming black comedian on the cusp of something bigger. Pharaoh exhibits significantly stronger acting chops than I expected and the show has the component parts in place, including an actual beating heart, that compel the viewer to want more. The pilot episode finds Floyd approaching the limits of his current level of stardom in the 'hood. He is trying to hold on to who he is as a person and as a man. Those in his orbit, including series creator Jamie Foxx, are pushing him to break that mold. After a couple of skirmishes, first with his manager, Malcolm and later with a Hollywood producer, the issue of what Floyd believes it is to be a black man in today's Hollywood is brought into focus. Ultimately, the issue is reduced to a dress...and whether Floyd will wear one in his big-screen debut with Jamie Foxx or pass on the opportunity altogether. The dress is a long-running trope in the black community, and specifically with black male comedians. Over the past few decades, black men from Flip Wilson to Martin Lawrence to Eddie Murphy to Jamie Foxx have donned the feminine garb for laughs and, it is thought, some kind of black Hollywood rite of passage. For some, it is believed to be rooted in the emasculation of the black man to ensure that as he rises, he is appropriately checked on the way up. Dave Chappelle famously resisted the "dress code" several years ago and made the decision to do so a part of his standup routine. He also, famously, disappeared for a good long while not too long after taking that stand... In any case, Floyd finally meets up Jamie Foxx who urges him to wear the dress (in a scene in which Foxx is wearing a skirt of his own). In a disturbing, yet funny(?) moment, we get a sense of what it would be like for Floyd to sport a gown and the results are not easy on any of our eyes. Floyd has a decision to make and it could be life changing. I believe the dress gambit offers a corollary to the career of Jay Pharaoh himself. For six seasons on Saturday Night Live, Jay was a regular. A gifted impressionist, he brought life to the Black Famous in American life, including them in ways that were rarely a part of program. From Denzel Washington to Jay Z, his dead on accuracy in voice and affect had audiences amazed and rolling in their chairs (maybe even peeing on themselves a little). He nailed the nearly impossible Barack Obama impression so well that he took the role from long time cast member Fred Armisen. Alas, SNL could not seem to find additional characters and sketches that could mine the talent that Pharaoh clearly possesses. I think that he was frustrated and his summary dismissal a few seasons back clearly pushed him to display the other aspects of his talent. It occurs to me that he wondered how he could be more without compromising himself. The cast of White Famous includes his gorgeous ex-girlfriend and mother of his child, Sadie (played with sweet warmth and intellect by Cleopatra Coleman), and his son Trevor (played by Lonnie Chavis). They give the show and Floyd an anchor and its aspiration. Floyd wants his girl back and he's a good father to his son. In this family, you'll find Floyd's soul. Malcolm, Floyd's manager played by Utkarsh Ambudkar, an Indian-American, is a shark, but also a sort of fun-house mirror for Floyd. Like he says in the pilot, he's "brown", not black, so he knows racism - albeit from a different perspective. "You have to deal with police, I have to deal with the airport", he tells Floyd during one of their dust ups. It adds dimension to the show and could set up some interesting clashes and moments of poignancy in the future. Plus, they're just funny together. Floyd's buddy "Balls" played by Jacob Ming-Trent is the lovable chubby guy but he's more. His gifts for comedic writing and his self-deprecation offer an opportunity for his character to grow well beyond his current postal worker role. This show is not perfect. Pharaoh can be over the top at times and the writing is good, but suspect. Pilot's often are... That said, they have a chance to reveal some nuanced truth about black Americans, other minorities and, possibly, white Americans as well if they chase relevant stories without becoming too preachy. Keep it funny. As a fan of Jay Pharoah's, I hope this show is given a chance to develop into what it could be. Floyd has an opportunity to represent for the culture and be so much more than a black dude in a dress. The world may yet arrive at a day when a star isn't Black Famous or White Famous. Just Famous. Maybe Pharaoh can help. Three and a half stars (and rising!).

Epic and fresh. I hope that they are already talking of season two.