You're the Worst: Season 5
(2019)
You might also like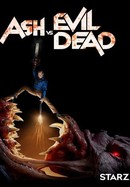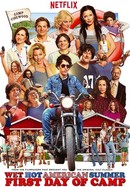 Wet Hot American Summer: First Day of Camp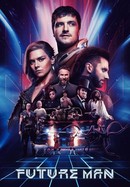 Rate And Review
You're the Worst: Season 5 Videos
You're the Worst: Season 5 Photos
News & Interviews for You're the Worst: Season 5
Audience Reviews for You're the Worst: Season 5
The anti-romcom romcom. A modern love story for millennials disillusioned by the unrealistics romantic expectations thrust upon us by society and fictional narratives. You're the Worst will not be everyone's cup of tea, but it was 100% my jam. An unapologetic, foul-mouthed honest look at modern romance, mental illness, and how our past traumas haunt our present, impacting everything including our work performance, friendships, and romantic liaisons. Because this is a comedy, it digs deep into these serious issues in absolutely absurd and ridiculous ways (similar to what you might see on Broad City or Arrested Development, or (in some ways) even back in the day on Seinfeld). To be clear, though, this is a *dark* comedy. Some episodes may only evoke a few actual laughs, but it's engaging and absorbing, filled with fearless performances by its four leads and fueled by an unexpected optimism that becomes very apparent in the last season. By the third season, the tone and general storytelling approach reminded me a lot of Bojack Horseman. Both shows lure you in with a brash laugh-out-loud did-they-just-say-that comedy style; once they hooked you, they  slowly darkened the story, exploring tougher subjects that most comedies wouldn't touch with a 10 foot pole (suicide, bipolar disorder, abortion). It's no-bullshit approach to exploring Gretchen's depression reminded me a lot of how Crazy Ex-Girlfriend also dove into the touchy subject of mental illness through comedy and genre-bending. The second half of the show's fun really focused on Gretchen's depression, Jimmy's self-absorption, their mutual alcoholism and commitment phobias. The show does not shy away from flawed characters making terrible decisions and behaving terribly towards everyone in their lives. While everything is a bit hyperbolic given that it is a half-hour comedy with some very broad situations and side-characters who may seem two-dimensional in the earlier seasons, the core of the characters' struggles and choices are all based in reality. We've all known someone with Jimmy's arrogance, Edgar's addiction issues, Lindsey's narcissism or Gretchen's tendency for self-destruction -- even if, in real life, the issues don't play out in such ridiculous ways. The show takes big risks not only in the stories it chose to tell but also in its format; it boldly played with genre similar to Community but far less tongue-in-cheekily. At times, it even reminded me of Mr. Robot, with how it pulled stunts that seem like they shouldn't work (like an entire episode about two characters we've NEVER MET BEFORE and will never meet again, or an entire episode about two side characters on a roadtrip, or an episode constructed entirely out of long shots (the longest of which was 11 minutes!)) but that ultimately provides insight into the main characters. For me, this show's five season run has set a new high bar for the modern romantic comedy and sits alongside other high caliber, risk-taking dark comedies like Bojack Horseman and Crazy Ex-Girlfriend for its sheer audacity in featuring deeply flawed characters and no-holds-barred explorations of mental illness and complicated romantic relationships.

Just really disappointing

Aww I'm going to miss this show but have to give them credit for knowing to end it on a high!

What a perfect, silly, messy end to a brave and lovely show. I'm going to miss it.

You're the Worst concludes spectacularly, finely realizing the show's acerbically bittersweet tone. Coming to the inevitable endgame that is marriage, Gretchen and Jimmy have to look commitment in the face, even if growing up seems like the last thing on either of their minds. All the characters are even more deplorable in their actions this year, with some scenes even getting a little too outrageous (an episode where Gretchen gets violently drunk with interns particularly comes to mind), but there is never a shortage on laughs or top-tier writing and filmmaking, and the build-up to the finale is sublime. This season introduces a flash-forward motif early on that suggests a not-so happy ending for the pair, but the results go out in unpredictable fashion, and it really feels like the only thing that would have really worked for a You're the Worst finale. After a cumulative and very satisfying five-year run, we can now say this without hesitation: You're the Worst is the best rom-com in television history!

one of my favourite shows.

Wow! I can't believe it is rated so high. I loved the first couple seasons, but now I just want it to end. Not funny and often painful to watch, especially the last episode (9). I'm just hanging in there for a hopefully redeeming end. Sorry guys, I was your biggest fan at one time.

The characters are complex, the writing avoids all the television romantic cliches and it���s shot beautifully. If you���re looking for a classic sitcome with 5 punchlines every minute, you may be disappointed, but if you���re into shows with comedic and dramatic elements that isn���t afraid to explore dark places, this is an amazing show.

I am the worst kind of person. This series convinces me of this searing truth. Get to know me by watching this series. You won't regret it as much as having me in your life.