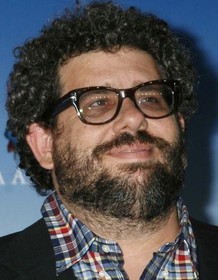 Neil LaBute
Highest Rated: 92% Some Freaks (2016)
Lowest Rated: 11% Berlin, I Love You (2019)
Birthday: Mar 19, 1963
Birthplace: Detroit, Michigan, USA
Neil LaBute was a prolific American playwright, screenwriter, and director who was best known for writing and directing the 1997 black comedy "In the Company of Men," which was adapted from LaBute's award-winning play of the same name. Born in Detroit and raised in Spokane, Washington, LaBute grew up in a working class family (his mother was a secretary, while his father drove a long haul truck for a living). Yet, despite being culturally disconnected from creative hubs like New York or Los Angeles, LaBute knew from a very young age that he wanted to be a writer. He entered Brigham Young University (BYU) in Utah at 18 and enrolled in the university's theater program. It was there that LaBute met a young actor named Aaron Eckhart; the two would later go on to become longtime creative collaborators. After graduating from BYU LaBute did his graduate studies at the University of Kansas and New York University, all while developing his voice as a playwright. In 1993 LaBute returned to his alma mater by premiering his play "In the Company of Men" at BYU. Although the play touched on dark themes of misogyny and sexism in the workplace, "In the Company of Men" was critically praised and even went on to receive an award at the university. Encouraged by the accolades bestowed upon his breakout theatrical work, LaBute, who was teaching drama at a college in Indiana at the time, decided to adapt "In the Company of Men" into a film. Shot with a small budget of $25,000 over the course of two weeks, the film version of "In the Company of Men", which starred LaBute's old college buddy Aaron Eckhart, premiered in 1997 to universal acclaim. With his newfound success in the film world, LaBute began prolifically writing and directing films over the next several years. Some of LaBute's films from this period include "Possession" (2002), "The Wicker Man" (2006), and "Lakeview Terrace" (2008). Furthermore, throughout his filmmaking period, LaBute never stopped writing and staging plays, some of which he also adapted into short films and features. By the 2010s LaBute also began writing for television. He created the Audience Network series "Full Circle" (Audience Network, 2013) and also created the comedy series "Billy & Billie" (Audience Network, 2015-16). In 2018 Netflix announced that it had picked up the science fiction series "The I-Land" (Netflix, 2019). The streaming service also announced that the series, which starred Kate Bosworth, had hired LaBute as its showrunner.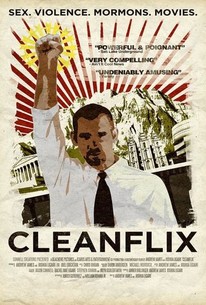 Photos
Neil LaBute, Alice Eve at arrivals for SOME VELVET MORNING Premiere at Tribeca Film Festival 2013, Tribeca Performing Arts Center (BMCC TPAC), New York, NY April 21, 2013. Photo By: Andres Otero/Everett Collection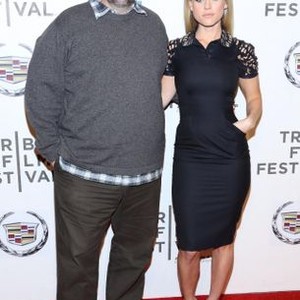 THE WICKER MAN, Nicolas Cage, Director Neil LaBute, on set, 2006, © Warner Bros.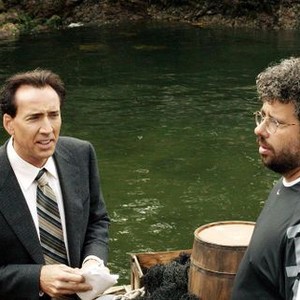 YOUR FRIENDS AND NEIGHBORS, Jason Patric, Aaron Eckhart, Neil LaBute, 1998, (c)Gramercy Pictures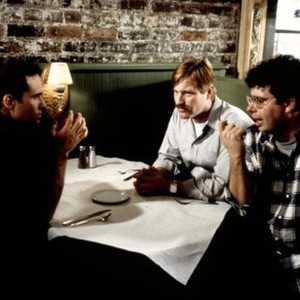 THE SHAPE OF THINGS, Gretchen Mol, Paul Rudd, director Neil LaBute on the set, 2003, (c) Focus Features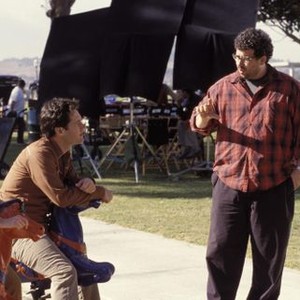 NURSE BETTY, 2000, (c)USA Films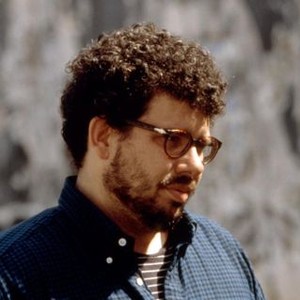 DEATH AT A FUNERAL, from left: Chris Rock, director Neil LaBute, on set, 2010. ph: Phil Bray/©Screen Gems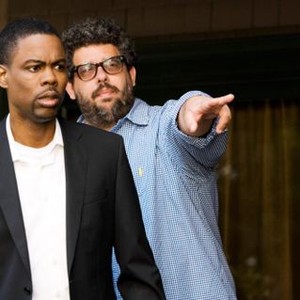 LAKEVIEW TERRACE, director Neil LaBute, on set, 2008. ©Screen Gems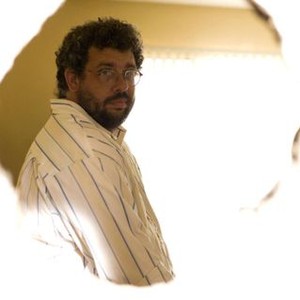 DEATH AT A FUNERAL, director Neil LaBute, on set, 2010. ph: Phil Bray/©Screen Gems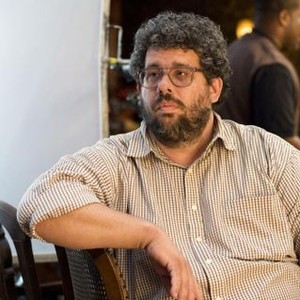 LAKEVIEW TERRACE, from left: Samuel L. Jackson, director Neil LaBute, Patrick Wilson, on set, 2008. ©Screen Gems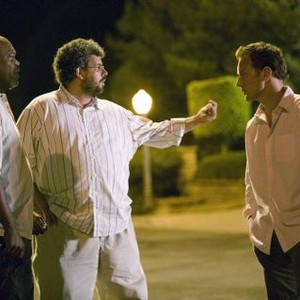 LAKEVIEW TERRACE, from left: director Neil LaBute, Samuel L. Jackson, on set, 2008. ©Screen Gems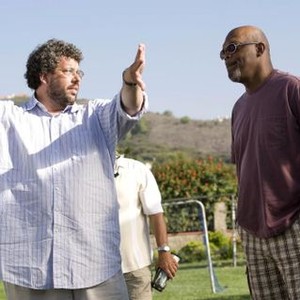 THE SHAPE OF THINGS, Director Neil LaBute on the set, 2003, (c) Focus Features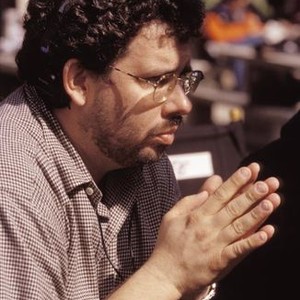 THE SHAPE OF THINGS, Rachel Weisz, director Neil LaBute on the set, 2003, (c) Focus Features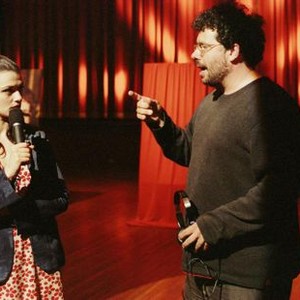 NURSE BETTY, technical advisor Shelley Curtis, director Neil LaBute, Greg Kinnear, on set, 2000. ©USA Films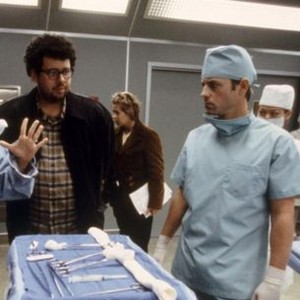 Filmography
Movies
Credit

31%

29%

Fear the Night
Director,
Screenwriter,
Executive Producer
-
2023

58%

21%

House of Darkness
Director,
Screenwriter,
Producer
-
2022

19%

35%

Out of the Blue
Director,
Screenwriter
-
2022

11%

27%

Berlin, I Love You
Screenwriter
-
2019

No Score Yet

No Score Yet

10 K
Director,
Screenwriter,
Producer
-
2017

92%

72%

Some Freaks
Executive Producer
-
2016

30%

22%

Dirty Weekend
Director,
Screenwriter
-
2015

54%

35%

Some Velvet Morning
Director,
Screenwriter
-
2013

55%

15%

Some Girl(s)
Screenwriter
-
2013

60%

66%

Stars in Shorts
Director,
Screenwriter
-
2012

No Score Yet

No Score Yet

After-School Special
Screenwriter
-
2011

16%

43%

I Melt With You
Executive Producer
$6.0K
2011

No Score Yet

No Score Yet

Sexting
Director,
Writer
-
2010

43%

45%

Death at a Funeral
Director
$42.7M
2010

71%

58%

Cleanflix
Unknown (Character)
-
2009

44%

39%

Lakeview Terrace
Director
$39.3M
2008

15%

17%

The Wicker Man
Director,
Writer
$18.8K
2006

64%

65%

The Shape of Things
Director,
Writer,
Producer
$732.2K
2003

63%

58%

Possession
Director,
Screenwriter
$10.1M
2002

83%

45%

Nurse Betty
Director
$25.2M
2000

No Score Yet

No Score Yet

Bash: Latter Day Plays
Director
-
2000

77%

64%

Your Friends & Neighbors
Director,
Writer
$4.7M
1998

89%

80%

In the Company of Men
Director,
Writer
$3.0M
1997
TV
Credit

No Score Yet

53%

Van Helsing
Executive Producer

2016-2019

2021