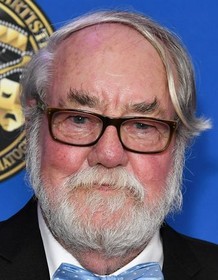 Russell Boyd
Highest Rated: 95% Not Quite Hollywood: The Wild, Untold Story of Ozploitation! (2008)
Lowest Rated: 13% American Outlaws (2001)
Birthday: Apr 21, 1944
Birthplace: Victoria, Australia
The accomplished cinematographer Russell Boyd is known primarily for his collaborations with the director Peter Weir. However, he started off his career shooting shorts ("The American Poet's Visit," "The Girl from the Family of Man") for another fellow Australian, Michael Thornhill, which culminated in his award-winning work on the period piece "Between Wars," starring Corin Redgrave; meanwhile, on TV, he worked with the eye-popping comic Marty Feldman. However, his first shoot for Weir, the mysterious "Picnic at Hanging Rock," is recognized as a touchstone of the 1970s "new wave" of Australian filmmaking; it drew attention from abroad for both director and director of photography. They teamed up again--this time with Mel Gibson--for the wartime epics "Gallipoli" and "The Year of Living Dangerously," prompting Boyd to be exported to the American film industry, where he worked with directors like Norman Jewison (on "A Soldier's Story" and "In Country"), Bruce Beresford (on "Tender Mercies"), and Ron Shelton (on "White Men Can't Jump"). In Hollywood, Boyd also classed up some more commercial fare, bringing local color from Down Under to the first two "Crocodile Dundee" movies, as well as the comedy "Doctor Dolittle" and the Nic Cage vehicle "Ghost Rider"; he even did an honest job on "Liar Liar." He and Weir resumed their partnership, too, on the seafaring "Master and Commander," based on Patrick O'Brian's novels, and the prison-escape story "The Way Back."
Photos
Russell Boyd, (International Award) at arrivals for 32nd Annual American Society of Cinematographers (ASC) Awards, The Ray Dolby Ballroom at Hollywood & Highland Center, Los Angeles, CA February 17, 2018. Photo By: Priscilla Grant/Everett Collection
MASTER AND COMMANDER, Director Peter Weir, cinematographer Russell Boyd on the set, 2003, TM & Copyright (c) 20th Century Fox Film Corp. All rights reserved.