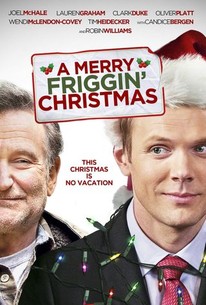 A Merry Friggin' Christmas
2014, Holiday/Comedy, 1h 28m
21 Reviews
2,500+ Ratings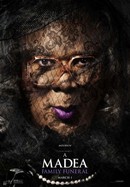 Tyler Perry's A Madea Family Funeral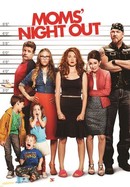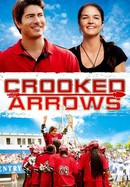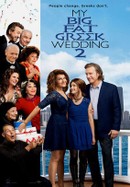 My Big Fat Greek Wedding 2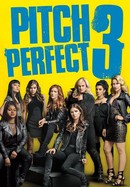 Where to watch
Rent/buy
Rent/buy
Rent/buy
Rate And Review
A Merry Friggin' Christmas Photos
Movie Info
Boyd is forced to spend Christmas at his parents' house and has to hit the road with his eccentric father to get his son's Christmas gifts before morning.
News & Interviews for A Merry Friggin' Christmas
Audience Reviews for A Merry Friggin' Christmas
With a paper-thin plot and an incredible cast that is given next to nothing to do, this film does get pretty tired, however, at a mere 87 minutes, you are still able to enjoy it's harmless story. It is a pretty cliched premise, but for watching with your family around Christmas time, you can still sit back and laugh. After being invited to his dad's house for the holidays, he realizes he left his sons gifts at home and the film is pretty much just a road trip to make sure his son still believes in Santa. This film could have been fun as a kids story, but the adult humour mixed with the childish dialogue felt really odd. I felt myself cringing and enjoying it all at the same time. If you like Joel McHale and Robin Williams, you may like them in this, because they do give it their all, but there is just not enough for them to work with. Overall, "A Merry Friggin' Christmas" has it's moments, but is ultimately a dull, poorly lit Christmas film. Mediocre at best!

May he rest in peace, but it's no secret that Robin Williams' film choices after Good Will Hunting simply didn't match his best work. I can only think of three post-2000 roles where someone actually made good use of Williams' talents. Those three films would be One Hour Photo, Insomnia, and World's Greatest Dad. With that said, even in the worst of movies, Williams would, at least, try his hardest to make something out of nothing. And that goes for the rest of this cast, to be perfectly honest. There's a lot of talented people here and yet, even with all of that, this film just fails miserably as a Christmas movie. The ratio of bad-to-good movies in this subgenre is even greater than that of horror movies. Yes, I said it. That's even with a classic such as It's a Wonderful Life on one end of the spectrum. Especially these days, it's nigh impossible to make a good Christmas movie. I liked the Harold and Kumar Christmas movie, but it 's not like that really set the world on fire. It was just cool seeing that particular brand of raunchy comedy mixed in with the holiday. It wasn't great art or anything, it was just a fun, silly diversion. And that as like, what, 3-4 years ago now. But I digress, this movie is fairly terrible all things considered. It's obvious that there were no revisions made to the script, because this just feels like a really empty first draft of one. It's a script that depends entirely on the talents of the cast. But when you handcuff these actors the way you did, it's gonna be nigh impossible to truly elevate into something that is even remotely watchable. And they try, Xenu knows they tried. But the story is cliched, stereotypical, sitcom-y, and just overall unpleasant. Unpleasant in that it's not fun to watch. This movie also tried to have some pretty dark moments near the climax that just didn't work at all. It just doesn't mesh well with the rest of the film. It's really out of place. There's a hint of a more serious story with Mitch's alcoholism and how that has affected his family and has pushed his oldest son away. He actively made Mitch not want to ever come back home due to his drunken ways. But, see, I put more detail into that explanation than they actually did on-screen. It wouldn't have been great regardless, but it would've given the film a more serious, interesting tone. As it stands, Mitch and Boyd do the whole reconciliation thing, which literally comes out of nowhere. They're driving down the road, arguing about shit that happened in the past, and then they make up. It was the most bipolar reconciliation I've ever seen. It just felt cheap, because it didn't feel satisfactory at all. It didn't resonate emotionally, it just happened and you moved on. It didn't click. Joel McHale and Robin Williams certainly tried, but it just didn't work. The film has its amusing moments, but nothing noteworthy. I honestly thing I'm being kind in giving this the one star. One or two chuckles and a talented cast, whose hands are handcuffed with a shitty script, isn't really enough to justify a 1-star rating. Though Tim Heidecker, in my opinion, got the best "laughs" from me. It is what it is, but as it stands, this is a terrible movie that no one should ever pay any attention to. If you like Joel McHale, watch Community or The Soup. If you like Robin Williams, watch The Fisher King. If you like Lauren Graham, watch The Gilmore Girls. If you like Candice Bergen, watch Murphy Brown. I can literally do this for NEXT to every one in the cast, even Boyd's son, he was in Looper. But I'm not, because you get the point. Your time is better spent doing, or watching, something else. Terrible movie, at least it's super short, no more than 73 minutes at the most. It's not painless, but at least it's over quick.

Movie was just okay, interesting take on family Christmas tale. It was interesting to see the comics go back and forth. It was very vulgar though wouldn't watch with kids.
See Details