The Aryan Couple, (The Couple)
(2005)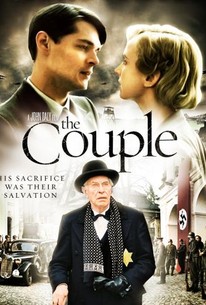 The Aryan Couple, (The Couple) Photos
Movie Info
In this drama set in Eastern Europe in 1944, (Martin Landau) plays Josef Krauzenberg, a wealthy Hungarian Jewish business owner who, despite his fortune, finds his life hanging in the balance as the Nazi "final solution" is being enacted throughout Eastern Europe. Under the terms of the Third Reich's "Europa Plan," Krauzenberg arranges with Nazi leaders to exchange his fortune, his business holdings (textile plants, steel mills, ownership of several banks) and a collection of rare art for safe passage to Switzerland for himself, his wife Rachel (Judy Parfitt), and their family. Such is Krauzenberg's wealth and power that when he agrees to sign over his property, two of the most powerful men in the Nazi regime announce they will come to his house to handle the paperwork -- Adolf Eichmann (Steven Mackintosh) and Heinrich Himmler (Danny Webb); however, as the Nazi leaders are ushered into Krauzenberg's home, they notice something unusual -- his two most trusted servants, Hans Vassmann (Kenny Doughty) and his wife Ingrid (Caroline Carver) are a married Aryan couple who are still working for a Jew despite the pogrom. As it happens, Eichmann and Himmler's suspicions are well-founded -- Hans and Ingrid are actually Jews working undercover with a team of resistance fighters, and as they serve the Nazis, they wonder if they should kill Eichmann and Himmler for the greater good, even if it would mean certain death for the Krauzenbergs and themselves. While The Aryan Couple is fictional, it was inspired by actual events, and the existence of the "Europa Plan" has been documented, though no one appears to have been saved from death through its application.
Critic Reviews for The Aryan Couple, (The Couple)
Audience Reviews for The Aryan Couple, (The Couple)
½
Yes, ladies and gentlemen, the Holocaust is back, more overwrought than ever before.
William Goss
Super Reviewer
The Aryan Couple, (The Couple) Quotes
There are no approved quotes yet for this movie.