What to know
critics consensus
Jingle Jangle: A Christmas Journey celebrates the yuletide season with a holiday adventure whose exuberant spirit is matched by its uplifting message. Read critic reviews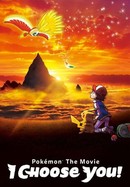 Pokémon the Movie: I Choose You!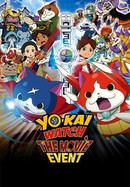 Yo-kai Watch: The Movie Event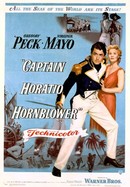 Captain Horatio Hornblower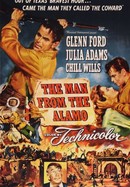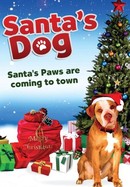 Where to watch
Subscription
Rate And Review
Jingle Jangle: A Christmas Journey Videos
Jingle Jangle: A Christmas Journey Photos
Movie Info
Decades after his apprentice betrays him, a once joyful toymaker finds new hope when his bright young granddaughter appears on his doorstep.
News & Interviews for Jingle Jangle: A Christmas Journey
Audience Reviews for Jingle Jangle: A Christmas Journey
The best thing I can say for Jingle Jangle is that young children will probable really enjoy it. That may sound like I'm knocking the movie down, but I'm not, that's perfectly fine. It's bright and colorful and has its heart in the right place with a perfectly sweet message. It's just not a movie for me or a movie I really feel any need to see again. Once was more than enough. It's a sweet movie, sickeningly sweet, the type of sweet that gives you diabetes. Without getting into spoilers I'll just say that it's Willy Wonka ending was the type of thing that tried to leave you with a smile but just left me with a groan. Yeah maybe I'm just an old Scrooge who's lost that childhood magic that this movies trying to remind me of, or maybe this movie really overestimated the amount of whimsy they could get away with. Point being, it was a bit much for me, but I imagine there will be kids out there who will eat it up. That being said, there were things I did like about the movie. Even though it does go overboard with it, it does still have a great deal of charm and just Christmas energy to it. It's strange because nothing about the story specifically screams Christmas, but it still looks great with the whole set basically designed like the inside of a snowglobe. And oh yeah, the sets look great too. This leads to another thing, the musical segments, which are pretty good. They aren't spectacular or anything and they're all lipsynced to hell, but they're still pretty good. And while some of the performers are a little weird or go to heavy on the camp value, others hit just the right amount. The villains, Keegan-Michael Key and Ricky Martin are both having way too much fun in their roles and they are a great deal of fun to watch. So it's a mixed bag, but it leans mostly posstive. It can be cringey, but it can also be charming. It can be over-the-top, but it's Christmas. It's more for kids, but if you're a forgiving adult you may find some fun to be had as well.
See Details