You might also like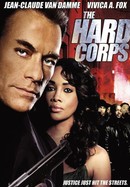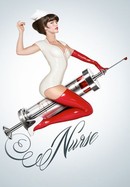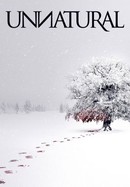 Rate And Review
Movie Info
A disturbed client (Forest Whitaker) uses torture to coerce a self-help author (Anthony Mackie) into confessing his untold crimes.
Critic Reviews for Repentance
Audience Reviews for Repentance
"Hello, mirror; so glad to see you, my friend; it's been a while." ...So, uh, yeah, is a reference Dream Theater too white for the only people who are going to watch this film to get? I'm amazed that this film isn't getting much attention, because by starring a couple black movie stars, and by featuring a reference to a religious act in its title, isn't it automatically a Tyler Perry film? Shoot, by having at least one white dude say that it's mediocre, this film is getting much better reviews than the usual Tyler Perry film, but then again, as I said, I'm probably the only white guy who saw this. I may yet have to repent to black people for all of this, but I'm not being anymore racist than this film which doesn't even feature a token white guy (Interestingly, the director isn't black, and the co-writer is Asian), and is the first "major" production of CodeBlack Films. I don't know if I'm more baffled by how racist it is that they have a black-oriented production company by that name, or by the fact that this film really is major for them, because, again, no one is watching it. Yeah, you're not missing anything, and yet, even though this film has too much to repent for to be decent, it has decent elements, and interesting ideas. This film's subject matter is so much of the same, only a little bit more flimsy, but I like it better than the final product itself, because whether it's well-layered or simply incoherent, it keeps you guessing as to what's next in this dramatically charged psychological thriller, whose value is done some degree of justice by Philippe Caland, at least as director. Caland's and Shintaro Shimosawa's script hardly has anything going for it, but Caland's direction is paced well enough to hold some moderate degree of entertainment value, which is often maintained through tonal abrasions, at the expense of genuineness that is sometimes met, or at least compensated for through conviction within the plays on the tenderly sentimental and engrossingly brooding heights in Mark Kilian's formulaic, but well-done score, and on the bleakly claustrophobic highlights in Denis Maloney's mostly flat cinematography. The dramatic elements of the film have their effective moments, as do some of the thrills, and although both tonal extremes clash jarringly, while keeping consistent in contrivances, Caland works hard enough to hold, maybe not your investment, but your attention, though not quite like his performers. Mind you, Mike Epps ranges from flat to just about dramatically terrible in his overwrought portrayal of an already stereotypically written black bum looking to mooch in order to pay off a debt that threatens his safety, but most everyone does just fine, with leading man Anthony Mackie being charismatically convincing as a flawed, but caring spiritual advisor and therapist, until the plot thickens and presents Mackie with the opportunity to project intense fear that defines what tension their is in this intimate thriller. Mackie is strong on the whole, and sharp at times, but really, if you simply must watch this totally inconsequential film, then see it strictly for Forest Whitaker, because to say that he is much better than what this film deserves is a grossly offensive understatement, because where the layers of the dangerously disturbed Angel Sanchez characters are as crowbarred as the character's name on paper, Whitaker astounds in his moving, emotionally intense portrayal of a man suffering an unbearable anguish and feeling of loneliness that shakes his mental stability, and as Sanchez grows more disturbed, Whitaker becomes more committed, until capturing the gut-wrenching madness of the antagonist when his instability comes to a head, made effective perhaps only because of Whitaker's impeccability. Whitaker is not good, or strong, or even excellent, but downright phenomenal in his deliverance of a performance that sets a standard for supporting performances in 2014, and I cannot believe I'm saying that, because in so many ways, this thing falls flat, which isn't to say that there aren't a couple traits worthy noting as effective. The highlights of the thriller gleam so brightly that the final product comes very close to decency, but what it does wrong it does so very wrong, even with how it draws the well-portrayed characters. Most of the characters may be portrayed very convincingly, but they don't necessarily sell in concept, for their nature frequently shifts in ways that are predictable, but remain near-painstakingly forced, if not unbelievable (There are a lot of actions towards the end that are completely farfetched) ostensibly in order to accommodate the changes in the progression of the narrative that seem to thrive on contrived characterization. Seeing as how the characterization is unable to stay coherent with motivations that are uneven from the get-go, one might expect the plot to get incoherent, but no, it's even more inconsistent than you'd expect, starting out as a melodramatic portrait on a notorious therapist's guiding a profoundly disturbed man to closure, while working up some money to pay off his brother's dangerous financial debt, then suddenly turns into a shock thriller about the therapist fighting for his life when his client tries to salvage the therapist's demons in the most brutal of ways. The shifts in theme and focus in this psychological drama and thriller are achingly jarring, but more incoherent than the sheer direction of the narrative is the film's tone, which is initially humanly sentimental, with only a few forced pinches of tension that ultimately fails to be fleshed out enough for you to buy into the shifts into hardcore, gut-wrenching intensity that often descends into all-out brutality that would be immensely more effective if the tonal unevenness wasn't so glaring. Of course, what most holds the tonal effectiveness of the film is a consistency in manipulation and subtlety issues, which, even then, are broken up by some effectively realized moments in dramatic and intense storytelling, though not often enough for you to not feel the sentimentality bear down on you during the manufactured melodramatics, until tensions come into play, thriving on overbearing images of torture that, before too long, begin to lose their purpose and relevance in the focus of the conflict, even though they very rarely lose their role in the effectiveness of the film. While manipulative, Philippe Caland's efforts as a horror director are pretty effective, with the second leg of this dramatic thriller being genuinely compelling on the whole, thanks to the moments of inspiration within Caland's performance, and the consistency in inspiration within Anthony Mackie's and, of course, Forest Whitaker's performances, and yet, where these strengths which define a relative high point in the film could have hit hard enough to save the final product, their inorganic incorporation and forced attributes limit their bite, further softened by the sheer predictability of everything. There are some surprises in this plot, deriving from some effective layering and a solid, if typical and improbable twist, and a good deal of unevenness so extreme that the storytellers' audacity to incorporate it is more of shock than anything, but on the whole, you know what to expect with this trite affair, whether when it's a sentimental melodrama, or a shock thriller, for it is familiar to the point of establishing a sense of laziness that is as prominent as anything in this film. Even outside of the performances, there is a number of things to commend about this film, and although the second half is forced, it is effective enough to all but secure decency, ultimately lost once you take the opportunity to focus on how misguided things are, even when the thriller is at its most effective, because for every strength, there are enough lazy missteps to distance viewers and, with them, decency. When it's all said and done, there are intriguing elements in the narrative, and they are done so much justice by genuinely engrossing directorial highlights and good acting - with Anthony Mackie being strong, and Forest Whitaker being unfittingly stellar - that the final product all but achieves decency, ultimately lost in the overwhelming wake of farfetched and uneven characterization, glaring incoherency in thematic focus and tone, and a consistency in contrivances that, alongside genericism, stress a sense of laziness to the point of driving Philippe Caland's "Repentance" into mediocrity as a promising, but ultimately misguided psychological melodrama and thriller. 2.25/5 - Mediocre
Quotes
There are no approved quotes yet for this movie.