Almost Family: Season 1
(2019 - 2020)
Where to watch
Buy from $1.99
Buy from $1.99
Buy from $1.99
You might also like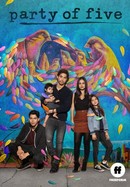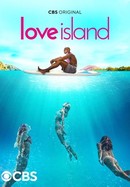 Rate And Review
Almost Family: Season 1 Videos
Almost Family: Season 1 Photos
News & Interviews for Almost Family: Season 1
Audience Reviews for Almost Family: Season 1
Desperately hoping it will be renewed for season two!! Cannot wait to see what happens with Julia, Edie, and Roxy! Love it.

Honestly one of my favorite shows! It is so funny and approaches things with a refreshing perspective.

I really have enjoyed the 13 episodes that have been released so far. The ethical and psychological issues raised are challenging and very interesting, and I've very much enjoyed watching the different protagonists' perspectives on them. The acting is uniformly fine, sensitive without becoming melodramatic, and the moments of vulnerability and humor are a nice contrast to the more weighty elements. Please, please bring the show back for a 2nd season!

Please renew for a second season!

Loving the series, cast and performances are top notch. Favorite Brittany Snow performance since Pitch Perfect series.

I liked how the beginning started. Everything was a surprise from the start. The sisters are different from eachother witch makes the show more interesting. I'm rooting for there to be a season 2! I wanna know it E tells tim about the baby Ect . I think a season 2 would be a good season so much can come from it.

I love this show! This is such a great cast and storyline, please don't cancel it! I would love to see what happens in Season 2!

Love this show and I hope it's not cancelled. Many more stories to tell.

Love this show! No one really reviews on here anymore. Clearly people love it by its google thumbs up. Hope to see more seasons because it's touching on so many levels of interests and never a dull moment.

Super cute, funny, endearing, well-acted show. Really hope it sees a season 2, 3 and 4. And, that critics find their chill pills and realize it's just a fictional tv series.