Another Life: Season 2
(2021)
You might also like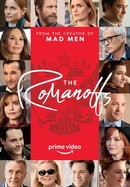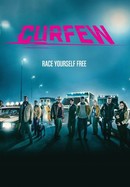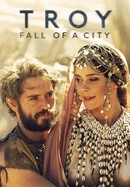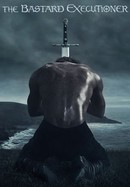 Rate And Review
Another Life: Season 2 Photos
Audience Reviews for Another Life: Season 2
Amazing. Acting, action, mystery, editing, directing ... everything.

Love this show I liked season one and season two made it hard for me to stop watching. Season two rounded off the series if it isn't renewed. But I see some great potential for a spin off or a season 3

Soooo damn good way better than 1st

I finished watching both seasons of another life, and I liked it. Quite solid sci-fi. It seems that in the second season they finally hired a physicist as a consultant, because a references to black holes, wormholes, superstrings and all that appeared) But in principle, the first season was more about relationships, I guess. They travelled to the goal for a very long time and they were bored on the ship, as well as the audience. Perhaps because of this, we can see not a very warm audience welcome. The first season reminded me a bit of the recent movie High life (2018) by Claire Denis. Judging by the years of release of the film and the series, there is a nonzero likelihood that this similarity is not accidental. I like this way of storytelling. In the second season, there are less relationships between people and more with the outside world. This is probably a more familiar storytelling mode for the mainstream science fiction audience. And it was successful. The series asks topical questions and provides interesting answers. Not all of the actors have been equally successful in their roles, but Nico, William and Cas are great and convincing. I will definitely miss them, but the story seems complete to me)

Season 2 is so much better than Season 1. Production quality, story line, etc. Everything way better. Acting could be slightly better, but in general, huge improvements over Season 1.

Great show, a brilliant season 2.

Another Life levanto su nivel notablemente en esta segunda temporada. Un factor importante fue haber dejado atrás los conflictos personales de la tripulación que en la primera temporada hacían relentizar la trama lo que ocasionaba una adicción a apretar el botón de los 10". En esta temporada la tensión esta a la orden del día en lo que hace que los 40 minutos que duran cada capitulo se pasen volando.

This series is amazing! And a nice Battlestar reunion!

Season 2 was AMAZING!!! Made Season 1 look like a joke. They still have a horrible soundtrack, ruining scenes with crappy pop-sounding music. But overall 4.9/5 Had me on the edge of my seat in every episode. Haven't had this much fun watching a sci-fi show since BSG Well done!

I love love love love this show!! I need season 3 BUT please make it significantly less cheesy will ya? Also stop using wrong music.. other than that.. it's gripping it's addicting.