Billions: Season 3
(2018)
Where to watch
Buy from $1.99
Subscription
You might also like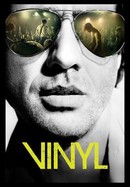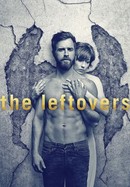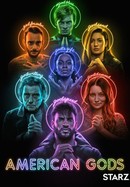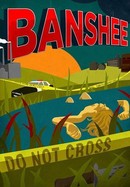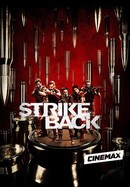 Rate And Review
Billions: Season 3 Videos
Billions: Season 3 Photos
News & Interviews for Billions: Season 3
Audience Reviews for Billions: Season 3
Really enjoyed the first season, season two was good too, season three... lazy writing that killed all the characters. They are no longer whole, their motivations and behaviors are uncharacteristic, mostly silly and inconsistent, and the way others are introduced or brought back in for the sake of one pretentious moment is disrespectful to the viewer. It seems like trying to stay realistic was no longer a priority, which shifted to lazy advertising... Probably the most evident example is the Russian character... I could have stomached his unidentifiable accent and his "evil ruskiy" personality (seemingly created not for the benefit of the viewer, but to express political opinions with a stinky hint of russophobie) but I cannot forgive the cultural and historical inaccuracies. I imagine it going like that: "— what's trending right now? — Evil Russia. — Ok, we have to introduce an evil Russian into the scrip! — But we don't have time! — Doesn't matter! — Does anyone know anything about Russia? Actually, who cares? Vodka, oil, Moscow — done!" Next time please please please consult someone who is actually familiar with the culture being portrayed. Or at least read a wiki page, or maybe hire writers who know anything about anything at all? Cause if you did you would probably know that there could not have been a CHRISTMAS market with wine and soldiers in the USSR....

Love the show. Another great installment.

Rhoades and Axelrod take their fight to the next level in the exciting third season of Billions. After falling into Chuck Rhoades' trap Bobby Axelrod faces prosecution and must step down to protect his firm; meanwhile Rhoades finds himself at odds with the new attorney general. As usual the cast delivers incredibly powerful performances, and Clancey Brown makes for a tantalizing villain (the love to hate kind) as the new attorney general. Additionally, the writers do a good job at constructing the various story arcs that play out through-out the season, and at creating dramatic tension and surprising plot twists. Compelling and provocative, Season 3 of Billions raises the stakes and delivers a game changing finale.

A beautiful cacophony/symphony of brilliant, intelligent Business inter-play, great fun & laughs and a wealth of knowledge so much so that S2 surpasses S! while S3 blows S2 out of the water, decimating S1. S4 is a Godzilla, laying to waste all before! I have personally taken insurance and bought/stocked powerful med drugs in preparation for S5. I visualize either smack down on the floor in uncontrollable laughter or just verging on being ambulatory! I am an above average person and I can without hesitation guarantee geniuses who like me intend on binging S1-? every year, will never be the same again! In a World of so much imperfections how did we deserve this? Only a merciful God/Entity/Essence would have put this in motion to evolve generations. I have personally been inspired to design a great AI/DL algorithm as a result of countlessly watching this series because of the genius minds of Beethoven & Mozart in the forms of Brian Koppleman, David Levien and Andrew Ross Sorkin who will be molding and shaping the present & future generations for the better for many Centuries!

The best on TV by far great script writing

Billions gets better and better. The writing is superb, rendering the series full of surprises.

I binge watched the first 2 seasons. They weren't the best television but kept me interested. Then this season hit. oh boy i went from binging to barely finishing half episodes in a day. It's so tedious, it's so boring, it's so up it's own butt sanctimonious that they sacrificed the characters in exchange for writers attempting to use it for their own therapy due to the political situation. I couldn't sit through another of these storylines where the political situations are taken and just tweeked to how writers wish to fabricate them for their own politics. I just wanted a show that was intelligent. Instead I got lazy, basic writing just for the sake of saying they did it. It was so hard to get through this season that I'm questioning starting the 4th. I honestly don't care about any of the characters anymore. They all suck. Cudos Billions writers. You sacrificed yourselves to...yell loudly in the same unison chant all other shows are doing. No individuality, no effort, no care whatsoever.

I truly enjoy watching this series! Great cast deserves nominations for outstanding everything!