Black Mirror: Season 1
(2011)
You might also like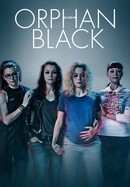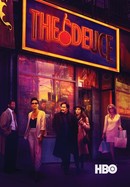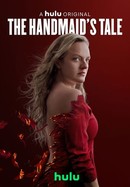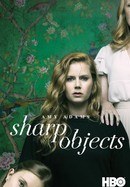 Rate And Review
Episodes
Air date: Dec 4, 2011
Charlie Brooker's twisted parable for the Twitter age; a political thriller involving the kidnapping of fictional Princess Susannah, a much-loved member of the British Royal Family; Prime Minister Michael Callow deals with the crisis.
View Details
Air date: Dec 11, 2011
The "Hot Shot" talent show offers the only way to escape a life of physical drudgery; this imagined future reality presents a satirical take on entertainment shows and society's insatiable thirst for distraction.
View Details
Air date: Dec 18, 2011
In the near future, people use a memory implant that records everything they do, see and hear.
View Details
Black Mirror: Season 1 Photos
News & Interviews for Black Mirror: Season 1
Audience Reviews for Black Mirror: Season 1
It is a futuristic concept, and it is something new and fresh, but also unusual, weird and a little bit creepy. I liked the concept of the series, the cast and the environment in every episode. However, it is a little bit complicated and strong, but I may give a second chance to this show at next season.

New and fantastic. The UK does really great programming. Short season but every episode makes the audience think. I really love this series.

Dark, edgy, and unpredictable. Love it.

favorite ep is 3 great acting and genius writing.

"15 Million Merits" is one of the best episodes I've ever seen on TV. Very creative and thought-provoking, answering questions of why do we sell out and become a cog in the machine, why are we so reluctant to appreciate truth, why do we water down something special into something bland and sterile, and is there any authenticity left. The bikes are an entire metaphor for our society. "National Anthem" is one of the most biting black humor I've seen on TV in some time, and great commentary on what the media does and why. It explains why we all rubberneck at horrific car accidents. "Entire History of You" is okay and worth a watch, but weaker than the other two

Black Mirror is a thought-provoking foray into humanity's inhumanity, with technology as an ever-present backdrop.

What a refreshing thing it is! Very innovative ideas, great cinematography and all the episodes make you think about what the future will bring to us

Awesome episodes. One about extortion. The second is the biking for currency episode. The third is the rewind your memories episode with a crazy storyline about the guy discovering his wife was cheating on him

DON'T WATCH EP-1 FIRST! It's the most intense so save it for last once you've warmed up to the series. A pretty good starting season.

1. The National Anthem - 4/5 2. 15 Million Merits - 4/5 3. The Entire History of You - 5/5