Where to watch
Subscription
You might also like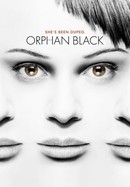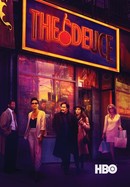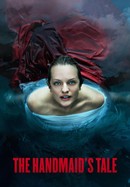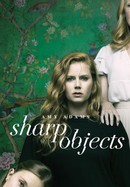 Rate And Review
Episodes
Air date: Dec 4, 2011
Charlie Brooker's twisted parable for the Twitter age; a political thriller involving the kidnapping of fictional Princess Susannah, a much-loved member of the British Royal Family; Prime Minister Michael Callow deals with the crisis.
View Details
Air date: Dec 11, 2011
The "Hot Shot" talent show offers the only way to escape a life of physical drudgery; this imagined future reality presents a satirical take on entertainment shows and society's insatiable thirst for distraction.
View Details
Air date: Dec 18, 2011
In the near future, people use a memory implant that records everything they do, see and hear.
View Details
Black Mirror: Season 1 Photos
News & Interviews for Black Mirror
Audience Reviews for Black Mirror: Season 1
Brilliant! 1st episode drew my interest. Was good for sure, but then the second episode blew my mind, and I was hooked. This show pokes fun at how sad we can be as a society. The creators/writers of this show are top notch and really show how pitiful our world is. 15 million merits is the best representation of what our world is and is spiraling towards. Acceptance by fake people to create fake happiness. My favorite show on television bar none!

Great, should watch, the stories are new

Ep 2&3 were a masterpiece!

Great show with imaginative, dystopian futures. Not every episode was a home run, but many were. "White Bear" was my favorite.

The future is now. Must watch and plenty to think about.

Magnificent introduction to the series, giving insight and philosophy, as well as allowing a set up for its broader universe.

So real. Very well made and very nice played! Well done!

Отличный цикл историй, который держит в напряжении на протяжении всего просмотра!

This show easily fits in with the likes of The Twilight Zone and The Outer Limits. While it doesn't have the same flair, it does have original stories that are captivating and enthralling. The first episode threw me for a loop but I'm glad I stuck with it to watch the rest of the series because it was a the kick in the pants that modern sci-fi needed. The first season does come from the era of Netflix making decent originals, before they become a hog to the mundane masses of popular culture and started pumping out generic swill.

Black Mirror: Season 1 is way too similar to Twilight Zone. It doesn't bring anything that will mesmerize or that any spectator would consider pertinent. It is original, but it was behind my expectations.
See Details