Emergence: Season 1
(2019 - 2020)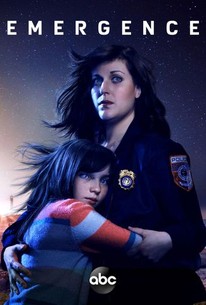 You might also like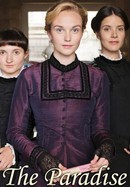 The Paradise on Masterpiece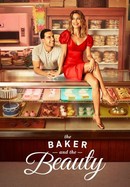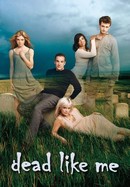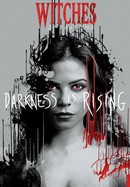 Rate And Review
Emergence: Season 1 Photos
News & Interviews for Emergence: Season 1
Audience Reviews for Emergence: Season 1
Significantly better and gripping than about 90% of the "popular" shows out there but I think I do know why it has been cancelled. It needs comedy elements. It's just serious. Zero humor. People don't like that.

Bone of the best shows I've seen in ages. Good clean entertainment. Can't understand why they aren't going for a season 2 or even 3. If ABC can't market it they need to sell it to Netflix, I'm sure it would rocket into the charts on there. It would be far more popular. Great cast. No language, just a good story. Such a disappointment they aren't doing more

I like this show l thought it was intriguing, imaginative, and showed how family cares about their children... even when they weren't biological to the family!!

I really enjoyed watching this show. I was looking forward to watching a second season. Please bring it back!! I want to find out what happens next!!

That girl robot who plays in Emergence as piper is a human Robot that's really bad

Overall, a solid show. Had some good bits, some unnecessary filler, and one or two plots and characters that could have been better thought out, but a good cast ultimately keep it on track. I would have been happy to watch a second season but, alas, it was a one and done. A little derivative at times, but the personality of the cast wins you over.

The idea of Emergence is great - the "world" is uniquely created to involve many phenomenal plot twists that are no doubt used to the show's advantage. However, the idea is butchered in execution. Allison Tolman stands out amongst a sea of "meh" actors, and even her performance is choppy (at best). The writers completely destroy the show with terrible character creation that quite simply doesn't provoke thought or display emotion - much less feel at all genuine. The entire setup is based on a storyline that would be good if the world felt more real and the characters felt like human beings instead of robots just attempting to push along a plot. This is a fine show to watch to pass the time but feels like a knockoff, no-detail, horrid version of skillfully made series in the sci-fi genre.

A strong cast of compelling characters and twisty, quirky plot lines lure you into coming back again and again. As one of those truly awful people who can guess the ending from the beginning, I am happy to say that doesn't happen to me here. It's that original.

I enjoyed this show! Different from the rest and I enjoyed the mix of humor, suspense and at times, just plain fear!

The show would be so much better if the writers hadn't written the sheriff to be an act like an idiot. Episode 12 is when the show went form a 4 star ABC please renew for a second season to ABC hire better writers for the moron of a sheriff Jo or cancel this Trainwreck. You have to watch the show. Understand but it's comes down to real world and people just don't think like this in the real world the way the sheriff thinks they've gone so far overboard with their writing of the sheriff that the show it's just hard to watch hard to enjoy makes absolutely no sense I can't say more than that without giving the show away.