Friends From College
(2017)
What to know
Critics Consensus
Even a cast of talented comedic actors can't keep Friends from College from being anything but underwhelming. Read critic reviews
Where to watch
Subscription
You might also like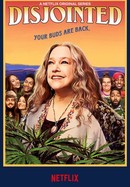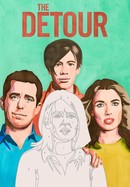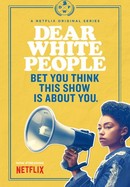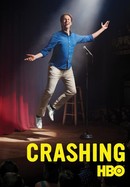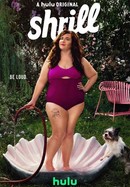 Rate And Review
Friends From College: Season 1 Photos
News & Interviews forFriends From College
Audience Reviews for Friends From College: Season 1
Why did rotten tomatoes give it 26%... Because it is not British... Rotten tomatoes is always biased towards British's ....

It's really bad and bizarre, kind of good if you wanna se something that takes place in ny

So hilarious. I'm just devastated that it was canceled because it was honestly laugh out loud funny.

It is literally the funniest show I have ever seen. My husband and I have watched both seasons more than once and find new funny things each time! I wish there was a season 3!!

Original, funny, and well written - a refreshing watch.

Very shallow storyline...we don't know much about their past - Would've been nice to get to know the characters better in order to feel more empathy for them. Also, the characters' morality is questionable on all accounts - Reminds me of "Seinfeld" where every character has a dark side...In essence, I couldn't root for any of them...Great actors in the cast, but story line lacked depth..

Hilarious show. Extremely underrated.

The reviews are garbage but I had fun watching this moderately frustrating show. Seemed like everyone was an A-hole but hey.. I love me some crazy stupid romance stuff.

Stumbled upon this, on Netflix - went to RT to check the critics rating, which were so low I didn't watch it and forgot about Friends from College. Fast Forward several months. Stumbled on it again and watched it. It's been worthwhile. The show ranges from hilarious to very good to kinda tedious to a straight up bummer. At its best it's smart, well-written, funny, well-acted, and has a good warm vibe of old friends who know each other well and their relationships. The negatives are the plots can be a bit trite and some of the comedy bypasses black humor and goes straight to as funny as a 3-day-old bruise----e.g., accidentally killing one of the friend's pets and lying about it, to failed in vitro fertilization and slapstick pratfalls with everyone screaming at each other to a road trip where everyone seems to have a hard time being convincing acting drunk--and instead overacting. But generally it has a good vibe. and some good laughs. Some entire episodes are hits and some are mixed or missed. The highlights are pretty high and I've overall enjoyed watching Friends from College.

I have never wrote a review before but, I felt it was necessary to write one about this show after seeing so many negative reviews. I thought this show absolutely wonderful. The cast was brilliant and had great chemistry, it had insanely funny parts, and genuinely made you care about the characters. I am really confused by the negative reviews. I can't say enough good things about this show. I HIGHLY recommend!!
See Details