Here and Now: Season 1
(2018)
Where to watch
Buy from $2.99
Buy from $2.99
Subscription
Buy from $2.99
You might also like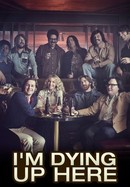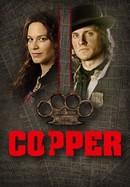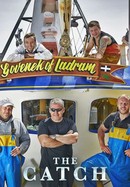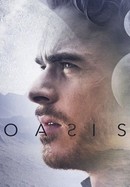 Rate And Review
Here and Now: Season 1 Photos
News & Interviews for Here and Now: Season 1
Audience Reviews for Here and Now: Season 1
I just finished this truly one-of-a-kind television series and it was amazing. It's too bad HBO cancelled it after its original run in Spring 2018. This show is still so prescient and relatable in our current times than when it aired three years ago. It was clearly a television drama series that was ahead of its time; being that is was created by Alan Ball just proves this notion further. With multicultural perspectives that may seem tokenized (and that is the point), themes of religion, spirituality, and mysticism, the story unfolds with opposite tones of doom and faith, having the audience question their own faith and their own beliefs. I loved this show, and even though it was cancelled, I still look forward to other Alan Ball projects in the upcoming future.

Most relevant tv series of our times. Too bad rotten tomatoes is as corrupt as is blind. All top critics who have voted down this show should read a book first, and reconsider every choice they've made in their lives, cause it's clear that they don't have the capacity to understand the depth of this world.

It is an absolute shame that a second season wasn't made. I was totally engrossed with this show. They could have at least did a second season just to try and and finish the story lines. The show was relevant, well acted, and addresses so many issues that real people are dealing with today. Shame on HBO !!!!!!!

Fresh, exciting and keeps you on the edge of tour seat

This has to be one of the worst shows I have seen in ages. The writing is so incredibly hackneyed and cringe-inducing. Do not waste your time.

Conceived, written and acted in the Hollywood bubble. I had to look past the high horse blocking my view 3/4 of the time to get to the 1/4 I thought was really interesting, just to find out the mysterious, spiritual climax was a very earthly volcano eruption. Really? I won't suffer through a second season.

Completely agree with the critics consensus, best one sentence summary, "Here and Now clearly has a point it wants to make, but a nebulous plot and unfocused character development stand in the way of its potential" this very much describes this drivel of a season. Happy it was cancelled instead of wasting anymore of the viewers time. Allan Ball can be expected to deliver intriguing and thought provoking sometimes witty shows. Here and Now was not one of those.

It's self-importance is comical, and it's progressiveness tries way to hard. It never comes off as authentic.

Alan Ball, don't give up on this story! I agree with some of what others have said but there is SO much here that needs to be told.

There were so many things i liked about this sErIes, even when they were in conflict. The concept of a perfect "rainbow family" at odds with each character's shortcomings, the clashing of cultures, coming of age stories in the context of a family so accepting that its good intentions were smothering. I loved Seeing duc open up to his fragility, and kristen Recognize her privilege. The supernatural elements were ambiguous Enough to keep me enthralled With the mystery, but Not so obscure as to be hoKey. What a disappointmwnt that this was not picked up for a second season, i enjoyed this series more than most things ive watched this year.