His Dark Materials: Season 1
(2019)
Where to watch
Buy from $2.99
Buy from $2.99
Subscription
Buy from $2.99
You might also like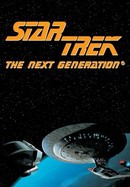 Star Trek: The Next Generation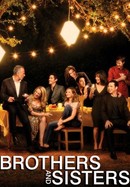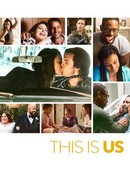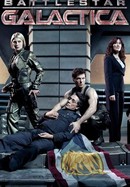 Rate And Review
His Dark Materials: Season 1 Videos
His Dark Materials: Season 1 Photos
News & Interviews for His Dark Materials: Season 1
Audience Reviews for His Dark Materials: Season 1
I wanted so badly to enjoy this show, but unfortunately "technically book accurate" is the most praise I can give to this adaption. While this first season does hit all major book points, in roughly the correct order, it trudges through them in such a soulless and empty manner that it misses everything that made the original story so powerful. From the start, the choice to reframe the series to a more typical, multi-perspective style undermines the core of the central message of the books. Seeing the world through Lyra's eyes was crucial to the story, and by instead showing us so many adult perspectives (especially so early) it loses the weight of her journey. The audience repeatedly learns crucial things before Lyra does, and so her later reactions to the news are given less focus and feel hollow. Aside from Ruth Wilson as Mrs Coulter and Ariyon Bakare as Lord Boreal (who have an excellent rapport on screen- I lived for their scenes), and a few of Lucian Msamati's scenes as John Faa, most characters feel flat at best. This is not so much the fault of the actors, but of writing that relies on clunky dialogue and forced exposition to move the plot forward. Additionally, there are many small changes to characterizations to (presumably) make them better fit more typical archetypes, which takes away quite a bit from the narrative. Pantalaimon, Ma Costa, and Serafina especially - all significant characters - are notably less dynamic than their book counterparts (again, the acting is solid enough, they are just given little to work with). But none is more severely hollowed out than Lin-Manuel Miranda's Lee Scoresby- who seems to be characterized more according to Miranda's own public persona than the character he is meant to play, and features one of the worst attempts at a southern accent I have every heard in a major media production. Overall, the high production value and solid acting makes this a tolerable watch for a casual viewer, but I wouldn't recommend it to anyone looking to be engaged, and certainly not to fans of the books. The show simply falls short of capturing even a shadow of the magic from the original story, let alone its powerful meaning, and for me that makes it an utter failure.

Overall it's good. The worse thing about it is Lin Manuel Miranda's pathetic version of a cowboy adventurer. He sucks. His accent is unbearable and his smug acting is annoying. Every time he comes on screen it completely ruins it and takes me out of the show.

As an adaptation it's better than I expected and far better than the 2007 movie. Looks great; high production value. The key cast members do an excellent job, mostly. As a TV series it feels a little bit sanitized where violence is offscreen and profanity doesn't exist. This doesn't fit with the plot.

Compared to the disastrous film, this is refreshing. The characters are more authentic and less filtered.

Fantastic visuals & cinematography and actings are top tier love everything about it has the potential to be a one of the biggest tv series ever made

I am a big fan of the books and they did a really good job of adapting it. Its not a 100% book accurate but thats ok. Nice cast.

Nothing special but has potential

Horrid version of a good series. The acting is weak and the writing, despite having excellent source material, is atrocious. Clearly they think CGI is all it takes. Hint, that hasn't been true since the 70s. Star Wars was the last time excellent special effects was sufficient to carry a story.

Although I will defend the movie, these eight episodes get the mystique and the depth of the Northern Lights book just right, with really good pacing and superb casting choices.

They do a good job world building without just spewing exposition. The acting was good, I was especially impressed with the child actors. The story is good and keeps the watcher engaged but the B plot seemed kind of pointless in the first season so I'm hoping they expand on that in the second season. They have a tell me anything I will ever need to know device but use it sparingly and in situations that make sense, a lot of movies and shows mess this up. I wasn't restless to get to the next episode like I am for some shows but still very much enjoyed watching it.