Mr. Iglesias: Part 1
(2019)
Where to watch
Subscription
You might also like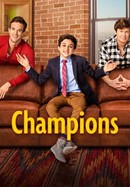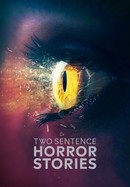 Two Sentence Horror Stories
Rate And Review
Mr. Iglesias: Part 1 Photos
Audience Reviews for Mr. Iglesias: Part 1
Funny, meaningful, why not?

The ability to make me want to watch more has never been this strong.

All the kids' acting is bad

Fluffy and all the cast of this great show, will keep you laughing. From Gabes sidekick Tony to know it all Marisol, you'll love it all. So do yourself a favour and watch it!

Marisol is annoying...Jokes and political topics are brought up just to be contradicted later on on the show. The acting is almost as if they were reading off of cue cards. The only one that is a saving grace is Gabriel and that's an overstatement..

Gabriel Iglesias shines as the only bright spot in this overly political show. Politics doesn't equal comedy.

So up until the half of season one i honestly havent had laughed this hard in years but in the second part social justice slowly creeps in and ruins this show completely in season 2, season 2 is unwatchable. And the amount of whita bashing that Abby gets its just too plain obviously malicious. Im really really sad because i was truly invested in this show but have no desire to ever watch anything from netflix again after this cultural appropriating, white bashing, racist feminist plagued show.

the first season was a bit of a surprise, a good one. It is a naive story, no sexuality, no love tension between the characters; still, there are some moral ideals, going to college, to be part of a team, to support the kids, and don't give up. On top of that, we have Fluffy making his jokes, and at the same time trying to set a good example. Funny thing, not all the plans to raise their moral work, like in real life. I enjoy it. Suggestion: Expand the kids in the class, we only have 5 of them talking, the rest is just there

The show has a ton of horrible acting, a ton of political views, very very tacky jokes and no interesting topics... I would rather watch paint dry.. I did watch the show all the way through and it just gets worse and worse.. 1 teacher out of a whole school same stuff different day. If you wanna watch this you may aswell be ready for disappointment.

If you want a play by play of stale jokes including orange man bad and all Republicans are racist you have found your show. The dialog is very forced and the acting is a bit cheesy. It will join the pile of dead sitcoms soon enough. Along with the Jeff Foxworthy show and the George Lopez show. It lacks the magic of killer shows like king of queens and everybody loves Raymond.