New Amsterdam: Season 1
(2018 - 2019)
Where to watch
Buy from $1.99
Free
Buy from $1.99
Buy from $1.99
You might also like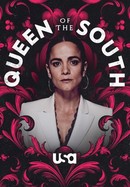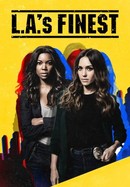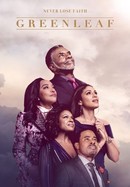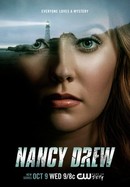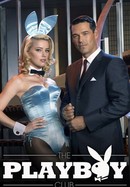 Rate And Review
New Amsterdam: Season 1 Videos
New Amsterdam: Season 1 Photos
News & Interviews for New Amsterdam: Season 1
Audience Reviews for New Amsterdam: Season 1
When I completely ignored the white savior lead, corralling his minority sheep even while he's collapsing from cancer (guess a white guy dissolving from chemo is still better than all those competent people working around him?) I was actually surprisingly moved by the patient stories each episode. Cheesy, yes, but unique in a way I haven't seen much before. THEY were the focus, not just reflections of hot doctor relationship drama. It's like if 'Humans of New York' became a tv show, and let's be real, that's kinda cute. Most of the leads are solid actors and I enjoyed their work dynamic as they teamed up to find creative ways around our messed up healthcare system. My biggest peeve though, besides the entirety of the lead character, is that it seems to be structured that every episode takes place during a single day, and the whole season was only over a few months. That's more than a stretch, but... whatever.

The drummer that smashes their drums all through the programme, makes my blood boil..STOP...!!!

This drama is unlike any other medical drama I have ever seen. Each episode and character is full of so much heart and care. I haven't cried in just under a decade but New Amsterdam brings me close. I'm so emotionally invested in every single episode. I don't even want to binge it because it's far too good to binge. I want to take my time with it and savour it. The characters are 100% on point and there isn't just one person that carries the entire drama, they each carry a chunk of it. Each character developed beautifully throughout the first season. Most Medical Dramas like Holby City, Casualty, ER and Greys Anatomy are far too over dramatic and inaccurate. They're all the same shows, there's hardly a difference between them. But New Amsterdam is something brand new. Honestly this show has completely changed the medical Genre for good in the best possible way. New Amsterdam does not compare to any other medical drama because it's far superior. The characters, the story lines, the twists and developments all make New Amsterdam the best and most refreshing medical drama I've ever seen. I have faith and hope that this show will last a long time!

It is dramatic alright, the coffee in the ICU is accurate other things are meh. Also, I did not know Tobey Maguire stars in this show ahahaha.

Really?? Just really? My wife and I loved watching this, every week we would be excited to see New Amsterdam. Too bad they care more about their liberal agenda than actual good content like the old seasons. Now I guess things are okay like lying, using people for sex, sex scenes and degrading people because of their faith or beliefs is more important than just having a good doctor show. Ridiculous. Shame for how they depicted the Church of Jesus Christ if Latter-day saints. We are members of that church and it was very offensive how they portrayed our leaders and beliefs.

I loved this series when it first started - a doctor trying to do the best for everyone. At the end of some of the episodes my husband and I would just look at each other and say, "Wow!" But the show has gotten more and more political with specific agendas. This last episode represented The Church of Jesus Christ of Latter-day-saints so inaccurately and negatively that I am now done. The main characters were already starting to lose credibility but this last episode pushed them past believability. One of my favorites has made their agendas more important than their characters integrity . . . so sad.

I used to love New Amsterdam but I think, especially the last three episodes, the writing has pushed everything over the edge. It is unrealistic, it is way too politically driven, and I think the episode where they took down all the pictures of the hospital's past was a sad reflection on revisionist history. I am never watching another episode again

Well, it's hard to sum up why this show is as bad as it is. The writing is lazy, the characters are sanctimonious and unlikeable, the acting is melodramatic. If you're a naive high school kid you might find this new and insightful but for anyone else you'll probably see this for the sophomoric, pandering, pseudo-PSA it is. If you're still on the fence about how bad network TV has become, watch a few episodes of this and all you doubts will be laid to rest.

Terrible. Too much political correctness and clichés. First few episodes were OK but then it became too repetitive to the point of being a lecture.

It's good - the cast are engaged in their roles and sell the story of a New York Hospital well.