Where to watch
Buy from $0.99
Subscription
Subscription
Buy from $0.99
You might also like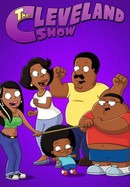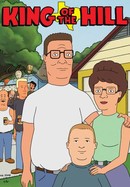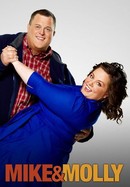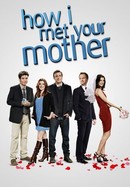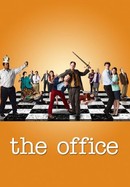 Rate And Review
Audience Reviews for Scrubs: Season 8
Now if you didn't cry at the end you're a dirty liar. This show can be rewatch over and over again until the end of times and never get boring!

The show really should've wrapped it all up in season 6. Continuity errors abound, the writing seems tired and formulaic, and the characters have almost become parodies of themselves. No one has really evolved from the way they were in season 1. Same old, same old. Series had 5 solid seasons but never progressed or grew after that. Even the actors seem on autopilot now, drifting through the same quips and quirks they had in the first season but with much less energy or freshness. Stale as month old bread and really moldy.

One of the very, very few comedy shows the last couple of decades with actual laugh out loud moments. And the occational gut punch. Brilliant.

finished the series like a beast (about 3 viewings)

While this season didn't really have as many of the memorable episodes as previous seasons, it made up for it with the powerful finale. This would have been a perfect way to end the show and definitely brought me to tears.

So far I loved Scrubs. It just made me cry and laugh at the same time which is why I really enjoyed every single episode. They should have stopped there with the great season finale of season 8 though because season 9 just screwed it up.

Dramedy or Comeda. Whatever it may be, it is certainly composed of snappy dialogue and loveable characters. A wonderful show that was able to turn on a dime from giddy to tragic and had fun criticizing itself.

Can't give this one a perfect score due to the fact that a lot of cast changes in the end didn't hold it together that well. Even if it is one of the best comedies of all time. Yes bold statement, but it really is. A truly talented cast with all hard hitters up till almost the end. That's including what was to be the 9th season revival that couldn't take off.

The heart breaking, but still so funny, ends of one of the smartest tv show of the decade.

Season eight, which is the final season for all intents and purposes, is an incredible upgrade from the seventh and held together by two, two part episodes (My Finale, My Soul On Fire). Aside from those episodes, this season is surprisingly mundane, but those two episodes, especially My Finale, are so incredible that they raise the overall rating of this season tenfold. The finale of scrubs is, without question, the best episode in the history of sitcoms, possibly of all shows. The way they wrapped up this series was so phenomenal that it still makes me cry every time I watch it.