What to know
critics consensus
Anna and the Apocalypse finds fresh brains and a lot of heart in the crowded zombie genre - not to mention a fun genre mashup populated by rootable characters. Read critic reviews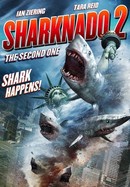 Sharknado 2: The Second One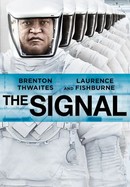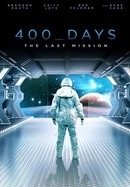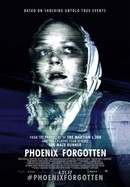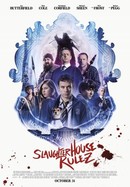 Where to watch
Rent/buy
Rent/buy
Rent/buy
Rate And Review
Anna and the Apocalypse Videos
Anna and the Apocalypse Photos
Movie Info
A zombie apocalypse threatens the sleepy town of Little Haven - at Christmas - forcing Anna and her friends to fight, slash and sing their way to survival, facing the undead in a desperate race to reach their loved ones. But they soon discover that no one is safe in this new world, and with civilization falling apart around them, the only people they can truly rely on are each other.
News & Interviews for Anna and the Apocalypse
Audience Reviews for Anna and the Apocalypse
Absolutely dreadful, totally generic high-school musical populated by cardboard teens. One of the worst examples of a British movie trying to be American I have ever witnessed. 'Little Haven, Scotland' indeed. Peter Kaye is a ray of light as a tyrannical vice-principal but this is a charmless and utterly un-Scottish film and the songs are just anodyne warbling.

SONG OF THE DEAD - My Review of ANNA AND THE APOCALYPSE (3 1/2 Stars) Such a tragic backstory exists for a film filled with so much joy. ANNA AND THE APOCALYPSE, the little zombie Christmas musical that could, started out as a short film but lost its original director and co-writer, Ryan McHenry, to cancer in 2015. His friend, John McPhail, along with co-writer Alan McDonald, picked up the reins to make a flawed, overlong, but sweet little gem. Think SHAUN OF THE DEAD eats NIGHT OF THE COMET while layering SING STREET on top of it. Set in a small Scottish hamlet where apparently only white people exist, we meet Anna (assured Katie Holmes lookalike Ella Hunt), who mourns her mother while living PRETTY IN PINK style with her High School Janitor father (Mark Benton). At the outset, she informs him, much to his horror, that she's taking a gap year to travel Australia. He thinks she's selfish and stupid, so we know Anna has some growing up to do. She soon will. She does so while navigating a group of friends who include her "Duckie" (Malcolm Cumming as John), and her bully of an ex Nick (Ben Wiggins). Will Anna run away? Will she choose the sweet nerd or the sexy bad boy? Will she ever remove her ear buds? The answer to the last question is "not in time", since one day Anna greets the morning in song while wearing them, completely oblivious to the fact that zombies have taken over the world. It's a funny sequence, but yes, a total swipe from SHAUN OF THE DEAD, except with a cute little ditty. At school, however, other issues take precedence with Steph (Sarah Swire, who also choreographs), a young lesbian aspiring journalist wanting to live life as a social justice warrior, while Lisa (Marli Siu) just wants her boyfriend Chris (Christopher Leveaux) to come see her perform the most hilariously innuendo-laden Christmas song at the school pageant. Getting in all of their way is Mr. Savage (Paul Kaye), the school's Head Master and chief sadist. He's literally one "jump to the left" away from being Riff Raff in THE ROCKY HORROR PICTURE SHOW. Eventually the zombies puncture their moronic bubble, because these privileged kids need some good old fashioned flesh eating to wake up and smell the coffee, don't they? From here on out, it's a quest to keep everybody alive while getting from Point A to Point B. Things drag here and there, but this low budget film has been staged with such scrappiness and photographed so well by cinematographer Sara Deane, that it's an overall delight to watch. I loved the musical numbers and felt they added some emotional heft to the proceedings. In fact, there's so much attention paid to these characters, you actually do end up caring about them...and quicker than you can say THE WALKING DEAD, not everyone makes it to the end. Although not as gory as your typical film in this genre, there are plenty of good splatters and hilarious physical gags involving a zombie snowman or an inflatable swimming pool. Although it's invested in its characters, the film doesn't really have a lot on its mind. Sure, social commentary exists here, but this closer to the mindlessness of EARTH GIRLS ARE EASY than to the nihilism of CABARET. Much like the creatures who take center stage in this terrific piece of fluff, I'm going to forget most of it soon enough...but boy am I hungry now!
See Details