You might also like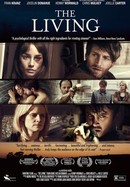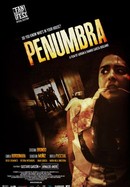 Where to watch
Rent/buy from $2.99
Subscription
Rent/buy from $2.99
Rent/buy from $4.99
Rate And Review
Citizen Soldier Birds Eye View Videos
Citizen Soldier Birds Eye View Photos
Movie Info
The true story of some soldiers in a United States Army Infantry Company, part of the Oklahoma National Guard's 45th Thunderbirds Brigade, and their life-changing tour of duty in Afghanistan.
Audience Reviews for Citizen Soldier Birds Eye View
"Citizen Soldier" leaves one with nothing more than an overwhelming pity for these brave men. "If we die here, the worst part of dying (for us) is that the hair on our arms won't raise up at our funeral when they play the national anthem." - Captain Morgan Ashworth. That statement alone is exemplary of the kind of misguided patriotism one must adopt to justify US involvement in a war that has time and time again been shown to not be about some vague notion of protecting American freedom but rather to serve multinational corporations, globalist agendas, and involve us in the opium industry's central hub. Sergeant Jared Colson talks about how they can't trust even children in Afghanistan's "generations of people who've known nothing but war, and they're very self-serving." Well, I wonder if Reagan had much to do with the Mujahadeen (aka the Taliban) being armed enough to fight off the Soviets, and I wonder whose country that served at the cost of Afghanistan's infrastructure and populace. It's almost as if foreign interventionists are unwanted there, regardless of one's economic ideologies. You reap what you sow, but for some reason, these poor fellas from Oklahoma had to do a lot more reaping than anyone who actually has anything to do with the diplomatic nightmare that continues in the Middle East to this day. In terms of film-making, "Citizen Soldier" is on par with any given episode of "Duck Dynasty" plus tons of go-pro footage mid-combat. The soundtrack is generic rock/Americana stock music. It briefly touches on the PTSD that is much more prevalent among our armed forces than this documentary lets on, and it seems more like a recruitment film for the National Guard than an accurate documentary of the role the US military plays abroad. Like I said, I feel nothing but sorrow for what these men went through and lost, and it almost seems like they are being exploited for militaristic propaganda.