Dogs in Space
(1987)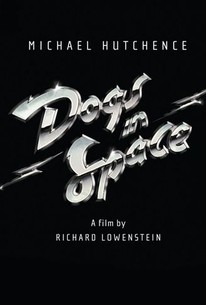 Movie Info
A dramatic story about a houseful of youth with no apparent purpose in life, this film features pounding rock music and attitude problems galore. The main setting is a rundown dwelling in an impoverished district near Melbourne, Australia, where conversations ebb, flow, and overlap much like the lives of the people who live there. Strangers also wander in and out of the premises as life continues, for some, more through an indestructible momentum than any internal driving force. Some of the young people go to school, others do nothing but party, and some take drugs. The police tolerate the residents of the house, even when they burn their television set. Sam (Michael Hutchence) and Anna (Saskia Post) are one of the couples that form among the residents, a mismatched pair whose actions lead to tragedy for Anna and an indictment against hard drugs. ~ Eleanor Mannikka, Rovi
Critic Reviews for Dogs in Space
Audience Reviews for Dogs in Space
Somehow managed to never see this before, thought it was time I checked it out. Story (and I use that word lightly) is about a group of young people living in a share house (maybe I mean squat, since no one actually pays rent). It just flows along until a tragedy at the end. No huge story to it. I wouldn't say it is fantastic, but I can see why those who grew up with it would love it. Never really liked Michael hutchence or inxs, so that wasn't a factor for me.
Nicki Marie
Super Reviewer
Dogs in Space Quotes
There are no approved quotes yet for this movie.