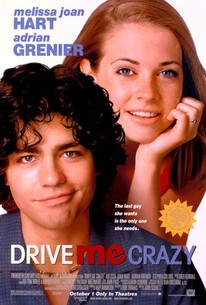 Drive Me Crazy
1999, Comedy, 1h 31m
37 Reviews
50,000+ Ratings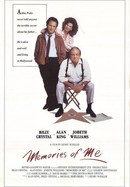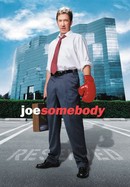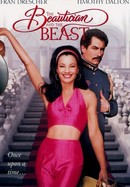 The Beautician and the Beast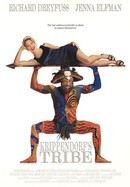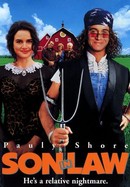 Where to watch
Rent/buy
Rent/buy
Rent/buy
Rate And Review
Movie Info
Nicole (Melissa Joan Hart) and Chase (Adrian Grenier) live next door to each other but are worlds apart. However, they plot a scheme to date each other in order to attract the interest and jealousy of their respective romantic prey. But in the mist of planning a gala centennial celebration, Nicole and Chase find that the one they always wanted was closer than they ever thought.
Audience Reviews for Drive Me Crazy
Pre-Entourage Adrian Grenier.....cute!! so is this movie.

Drive Me Crazy tends to suffer from being a run-of-the-mill, generic teen movie with the same old teenage problems and the same old storybook of tying loose ends. The same pieces are all present, including the jocks, the social outcasts, the preppies, and the sluts. However, to be fair, these pieces are far more articulate than the average set of teenage comedy dwellers.

I first watched this movie when I was 10 years old. I just watched it again, and I could've sworn this movie didn't used to be so lame. Like seriously, I saw this movie on Netflix and I was like "Oh yeah! I used to love that movie! It's awesome!" Then I watched it and it was really, really lame. Bad writing, bad story, bad everything. I guess when I was 10 I didn't pay attention to that stuff. It's kind of disappointing in a way though; one of the movies I thought I loved as a kid turns out to be one of the stupidest movies ever made. It's really sad and depressing when you think about it.

I loved Hart as Sabrina on the TV show in the 90s, but this movie was just horrible. The plot has been done before, it's incredibly predictable, and there weren't any other good actors in this. I don't remember anything good about this movie.
See Details