Ghosts
(2007)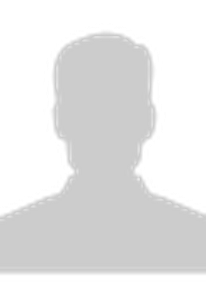 Movie Info
Longtime documentary director Nick Broomfield (Kurt & Courtney, Aileen Wuornos: The Selling of a Serial Killer) eschews the format with which filmgoers generally associate him to tell this affecting tale of Chinese émigrés looking to earn a healthy, albeit illegal, living in the U.K. Ai Qin is a desperate mother from Fujian who is willing to pay the Snakehead gang 25,000 dollars to smuggle her into the U.K. Once there, Ai Qin plans to send the majority of the money back to China order to support her son and family. But life in the U.K. isn't easy, even for the hardest-working Chinese immigrant. Not only does Ai Qin live with 15 other immigrants in a suburban, two-bedroom house, but with three million other migrant workers forming the foundation of the United Kingdom's hospitality, food supply, and construction industries, the search for better-paying jobs that will help them pay back their sizeable debts are never-ending. In keeping with Broomfield's decidedly real-world approach to filmmaking and in order to maintain authenticity, the director cast an actual former migrant worker, Ai Qin Lin, who had once been illegally smuggled into the U.K. (and has since gained legal citizenship) in the lead role. ~ Jason Buchanan, Rovi
Critic Reviews for Ghosts
Audience Reviews for Ghosts
½
Nick Broomfield's documentary experience allowed this film and it's portrayal of the events of the deaths of Chinese Imigrant workers at Morecambe Bay, England. The film takes you through the illegal imigration process up until the night of the tragic deaths. The film is not only very realistic, but it's cast is mainly made up of people who have been in similar situations, which certainly adds to the authentic feel. In addition on the special features, you will find a very interesting 'Making of' section.
Lady D'arbanville
Super Reviewer
½
An interesting insight into the story behind the death of Chinese cockle pickers caught up in the perilous tide of Morecambe Bay and the life of illegal immigrants working in Britain.
Ross Collins
Super Reviewer
Ghosts Quotes
There are no approved quotes yet for this movie.