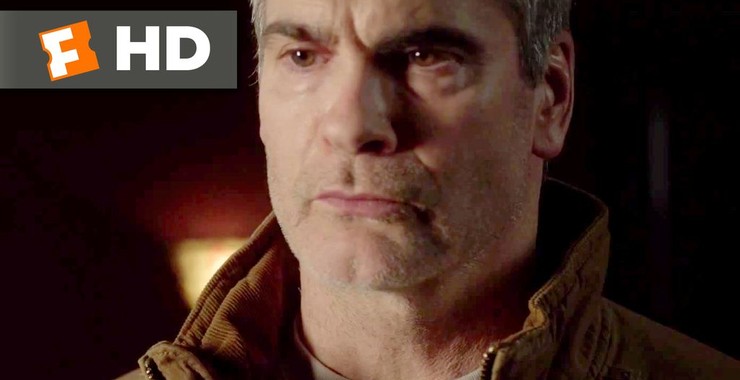 TRAILER 2:05
TRAILER 2:21
Play all videos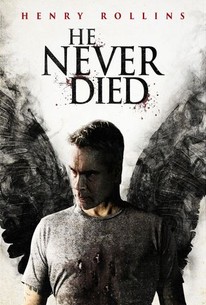 He Never Died
2015, Horror/Mystery & thriller, 1h 39m
17 Reviews
2,500+ Ratings
Where to watch
Rent/buy
Subscription
Rent/buy
Rent/buy
Rate And Review
He Never Died videos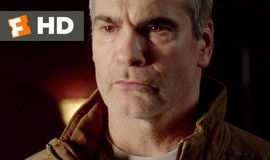 TRAILER 2:05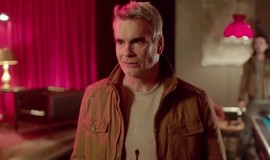 He Never Died: Red Band Trailer 1
TRAILER 2:21
Movie Info
A social outcast (Henry Rollins) embarks on a bloody quest to save his long-lost daughter from a crime syndicate.
Rating: R (Bloody Violence|Language Throughout)

Genre: Horror, Mystery & thriller

Original Language: English

Director: Jason Krawczyk

Producer: Zach Hagen, Adrienne Stern

Writer: Jason Krawczyk

Release Date (Theaters): limited

Release Date (Streaming):

Runtime:

Distributor: Vertical Entertainment

Production Co: Alternate Ending Studios
News & Interviews for He Never Died
Audience Reviews for He Never Died
A really interesting film about an immortal man who must feed on blood to survive. I like the darkly comic approach to the film, it worked really well. Rollins is the perfect cast for the titular role.

I really, REALLY liked He Never Died. I know that I probably shouldn't have. There are a cornucopia of problems with it, the bulk of them directly related to its low budget. Though the answers we get at the climax of the film are fulfilling, I can't help but wonder if it would be better to just not have them? But either way, Henry Rollins absolutely convinced me of his unusual character, and though I don't know that I'll watch He Never Died again, I feel richer for the experience.

Interesting idea. Not sure it entirely works. Watched it free on Netflix and happy with that.

First things first, I gotta say that Henry Rollins was pretty much perfectly cast in this movie. I really do mean that. To be honest, there's only a couple of movies I recall seeing Rollins in, and I don't really even remember them that much. So I don't actually recall if he was good in any of them, but he is absolutely incredible here. Of course, it's not what one would call an Oscar-caliber performance, but I found him to accurately depict what the role of Jack was going for, which was for a quiet and anti-social, pushing everyone away for their own safety, since he is an immortal cannibal that has tried to refrain from consuming human flesh. I also gotta admit that Jack might be one of my favorite new characters in any film in recent memory. He's equal parts funny and terrifying. Well, you can see how he would be terrifying to the people that populate this universe. He's immortal, therefore, no matter what you do to him, he's not gonna die. With that said, however, it makes buying into Jack finding himself in dangerous situations a little hard to buy into, since you know nothing can be done to him. So that's why they involve his 19-year-old daughter, in order to at least give him something to fight for. And it's not even that he's doing it for her, he's doing it for himself, he even says so at the end when he goes to murder the guy that kidnapped her. So, it's not like Jack has a revelation about how much he loves his daughter. If you're expecting a sentimental father-daughter reunion, then you really are watching the wrong movie. And not to mention the fact that it would betray how Jack has been portrayed throughout the entire movie, he is an evil man, he's murdered 9-year-olds just for the hell of it and killed thousands just to watch them die. So this character should not have ever had a sentimental reconciliation with his daughter. Another point of intrigue in the film is what exactly Jack is and why he is immortal. There's the implication that he's a vampire, but he also says that he's Cain. Yes, the same Cain from the bible. So there's a lot of mystery regarding who he is and why exactly he's immortal. There's also this old guy with a hat that keeps following him at certain times in the film. Again, the implication being that this guy is the devil. So there's a lot of interesting elements that the film plays with and that, honestly, they don't always resolve. The thing about that is that there is a miniseries, which I really wanna see, planned that will serve as a sequel, so at least there will be some expansion of this universe, its characters and Jack's origins. So I'm looking forward to that, but I can understand how some people might be upset that they weren't given answers to everything. But, the way I see it, I think the film handled these unanswered questions in an intelligent manner. It gives the audience something to debate when the film is over. The film is really well-written. I found it to be funnier than any movie Adam Sandler has made in, seemingly, decades. It's got a dry wit, which is my style anyway. The cinematography is nothing special, but I can't complain about it because, again, it fits what the film is going for. It's not going for a bright and cheerful look, it's dealing with the seedier parts of town, so that's what it needed to look like. I can't really complain much about this movie honestly. It's a really well-written movie, it's got a great central character, Henry Rollins is fantastic and it does a great job at building up for the future miniseries. So, yea, I'd pretty much recommend this. It's a really damn good film.
See Details