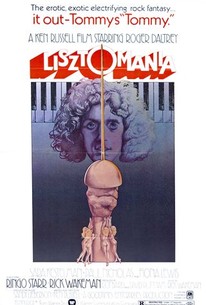 Lisztomania
1975, Fantasy, 1h 44m
11 Reviews
500+ Ratings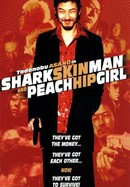 Shark Skin Man and Peach Hip Girl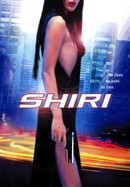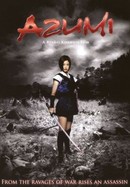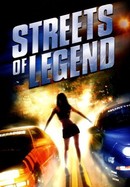 Where to watch
Rent/buy
Rent/buy
Rent/buy
Rate And Review
Movie Info
Composers Franz Liszt (Roger Daltrey) and Richard Wagner (Paul Nicholas) live wildly, surrounded by groupies and mistresses.
Audience Reviews for Lisztomania
The first half has the right kind of wild, surreal energy (I like that from its first seconds the movie announces it has no interest in historical accuracy or good taste) but it becomes more labored and a bit boring in the second. At a certain point Russell's use of Nazi imagery seems less like a coherent thesis and more like an attempt to force meaning and commentary into this mess.

Franz Listz, a huge 19th century celebrity because of his hit version of "Chopsticks," beds a succession of mistresses until the Pope orders him to travel to Germany and exorcise a demon from rival composer Richard Wagner. It's the biography of Franz Liszt if it were directed by Benny Hill working from a script by Federico Fellini; its silly and phallic, and lots of fun if you can surrender yourself to it.

Franz Liszt(Roger Daltrey) performs at a sold out show, almost entirely composed of screaming teenaged girls. The only exception is Richard Wagner(Paul Nicholas), a promising young composer, whose work Liszt makes fun of before Wagner slinks off into the darkness. Fame is not all fun and games as Liszt is commanded to perform for Tsar Nicholas, taking him away again from his paramour Marie(Fiona Lewis) who gave up everything to be with him. At least, his daughter Cosima(Veronica Quilligan) makes him a doll which should comfort him until he makes a detour to visit Princess Carolyn(Sara Kestelman). With baroque, anachronistic and stylistic energy and imagery that includes an additional debt to classic and silent films, Ken Russell is less interested in the facts of Franz Liszt's life, assuming the audience is already familiar with his story and music(all I know is from the film "Impromptu" which featured Julian Sands as the Hungarian composer), than with creating a personal and psycho-political film that tries with a good deal of success to show what the inside of an artist's head looks like. Of course, not everything we see in there is pretty, as Liszt lives constantly in fear of being castrated and/or trapped. That's nothing compared to Richard Wagner who Russell sees as the root of all evil, i.e. Nazism. While I admire the effort to show the Nazis not occuring in a political vacuum, their causes probably went beyond just one classical composer.

If this had less singing sequences and more crazy Wagner-vampire-frankenstein sequences i would rate this even better. Neverless, good ol Ken Russell knows how to make a good bio pic. You will be missed sir.
See Details