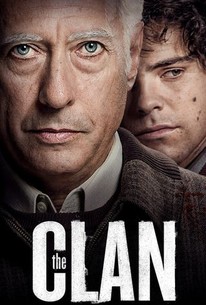 The Clan
2015, Biography/Crime, 1h 50m
77 Reviews
1,000+ Ratings
What to know
critics consensus
As shockingly compelling as it is dispiriting, The Clan delivers hard-hitting lessons even for viewers unfamiliar with the real-life history behind its story. Read critic reviews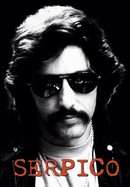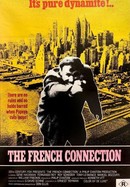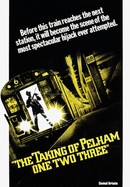 The Taking of Pelham One Two Three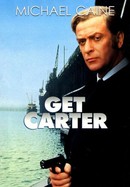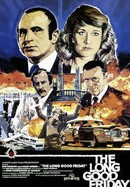 Where to watch
Rent/buy
Rent
Rent/buy
Rate And Review
Movie Info
The true story of the Puccio clan, a family with a dark secret lurking beneath their seemingly ordinary facade: they earn millions in ransom for the wealthy people they kidnap.
News & Interviews for The Clan
Audience Reviews for The Clan
In this life, we can pretty much choose to do whatever we want to do as far as it relates to an occupation. If you can think of it, chances are, you can probably find someone to pay you to do it. Even highly illegal shit, like being paid to kill someone. Like I said, if you can think of it, you're gonna be able to find someone to pay you for that. First thing I wanted to be when I was a kid was to be a veterinarian. My life didn't pan out that way. And then I moved on to wanting to perform show tunes, but that didn't pan out either. The latter is a lie...or is it? Regardless, that's not what brings us here today, what brings us here today is the fascinating true story of the Puccio clan, who kidnapped the relatives of wealthy people for ransom. When said ransom was paid, the patriarch of the clan and his two associates, who may have been made up in order to justify the film's narrative of Alejandro's hesitancy to go along with his dad's schemes, then proceeded to murder the hostage. Given that the majority of the crimes took place during military dictatorship and, Arquimedes being a former member of the military, the government actually protected the Puccio clan from facing any repercussions for their actions. The clan pretended to be members of the National Liberation Front of Argentina as a way of, I'm assuming, justify their fight against the NLF to an uneducated public. I found that to be the most interesting aspect of the entire film, honestly, and one that I felt they don't really delve that much into. Like how deeply do the military's ties run within the Puccios and what they've been doing. You gotta understand that, also, the Puccios were not the only group doing these types of acts while being protected by the military. And, honestly, I find that story to be a little more interesting than the one we got. That's not to say that I didn't like what we got, because I thought this was a very good movie. I just mean that they probably could have told a much all-encompassing story about the corruption within the dictatorship and how far they'd go to justify their own agenda. As it stands, however, the movie looks more at Arquimedes' relationship with his son, Alex, and how he struggles to continue in the family business after he learns the real nature of what his father does. It's not just kidnapping people for ransom money and then returning them safely. That's really fucking bad, but it's not terrible. Yes, they're using extortion to get a lot of cash, but at least they're still releasing the person alive. It's another thing entirely to take the ransom money and you still kill the person, that takes a special kind of cold-blooded person. And Arquimedes is certainly very cold-blooded. The first thing you notice about Arquimedes, as a character, are his striking and piercing blue eyes. Eyes that clearly denote a darker nature within him. And I give a lot of credit to Guillermo Francella, who's excellent in this movie, for doing a great job at making a man that might not be tall in stature incredibly intimidating. The reason why is he intimidating is because, again, his eyes feel like he's staring a hole through you and simply because that everything he says and does is always done very calmly and stoically. That makes the man seem more cold-blooded than if he was a screaming, raving lunatic. To Arquimedes, what he does is not wrong. He doesn't see the wrong in it, he's just doing what he has done to provide a good life for his family. There's also a lot of hypocrisy in the guy, as there always is in cases like this, where he can do what he want to others' children (or mother, in the last case), but nobody else can do that to his, at least those who are actively participant in the proceedings. His daughters are really not even passive participants since they, somehow, didn't even know what was going on IN THEIR OWN HOUSE. That's neither here nor there. But, again, the movie is more about the relationship between Arquimedes and Alex and, honestly, it's a bit of a mixed bag. I'd say that it's good, for sure, but I just wish the movie showed Alex being a little more resistant to his father and maybe expressing his thoughts more than just leaving it for the third act of the movie, when the jig is finally up. There even comes a point where Alex lures his brother back, who left to go to New Zealand, to take his place in the business, while he gets out. And, for a little while, Alex and Arquimedes really have nothing to do with one another. That makes the film's insistence on this narrative a little more difficult. Again, the movie shines when it's more about the clan's exploits and less about the interpersonal relationships. Juan Pedro Lanzani, who plays Alex, does a more than good job here, but his character is never as interesting as his father and you notice that instantly in their scenes together. Alex is just trying to leave this life behind and start a family with his girlfriend, later fiance. Typical stuff, it's not new and it's not exciting. Naturally, however, Arquimedes reacts selfishly to this, as he does whenever anything does not go his way, and he goes out of his way to make Alex feel responsible when one of their...operations doesn't go as planned. Perhaps the idea behind Alex not speaking up more is that he's intimidated of his own father and there's probably some truth to that. I still don't think it's as interesting of a story as exploring the dynamics of the Puccios being protected by the dictatorship for their actions. There's even a really interesting twist in the story in that, while all of this is going on, Argentina votes for their first democratically elected president in 10 years. This brings an interesting little twist in that business, however slightly, now has to change for the Puccio clan, as they now don't count with the dictatorship's protection. Now they're fair game for capture. And, again, this is such an interesting twist in the story that they don't really explore. It's a little frustrating, because I would have loved to have known how Arquimedes felt about all of this. what went through his mind, what changed about the way he conducted his operation. So many interesting questions to ask that are left unexplored and it's just disappointing. But, again, don't let that make you think that I disliked this movie, I still very much liked it, which is why I'm giving it 3.5 stars, but I still feel that there were some unexplored ideas that would have led to some really interesting results. As far as the climax is concerned, I felt it was great, since it really does get the job done at making it all crumble all around the Puccio clan. It's quite satisfying seeing this family's atrocities being put to a stop and there's one genuinely surprising moment just before the movie ends that I was not expecting. I suppose if you lived through that, then you know or if you're familiar with the case. I wasn't aware of any of this, so that helped. Don't really know what else I can say, this was a really fascinating movie to watch. Just getting to know this family and their story was, honestly, quite enthralling. The performances are all excellent and the script is strong. There are some issue, which I won't go over again, but I'd still highly recommend this movie. Can't really go wrong with this.

It creates a strong impact by forcing us to be accomplices in the family's criminal activities, with the help of a great cinematography and camera movements/long takes (claro, Pablo Trapero), but it feels hard not to root against all characters - including the young protagonist.
See Details