 The Peace Game
1969, Sci-fi, 1h 30m
3 Reviews
250+ Ratings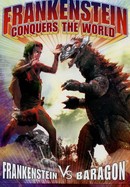 Frankenstein Conquers the World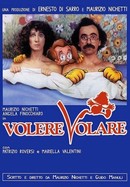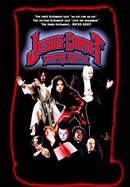 Jesus Christ Vampire Hunter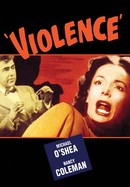 Rate And Review
Movie Info
Mankind's attempt to control its aggressive tendencies results in the proliferation of televised gladiatorial bouts.
Audience Reviews for The Peace Game
Peter Watkins' "The Gladiators" may be obscure, but its plot has become most relevant in today's reality-show landscape. Its satirical take on lethal, nationalized sports also fits nicely alongside cult classics such as "Death Race 2000" and "Rollerball." An alternate present finds the world's countries agreeing to vent grievances via the yearly International Peace Game, a televised war skirmish. Small squads face off against each other -- with real guns and grenades -- as jaded military leaders watch the fight from a cozy, remote room. Elsewhere, two politically neutral technicians sit at an electronic console that manipulates the game's events. Buttons have deadpan labels such as "Distorted Values," "Slow Motion Murder," "Achilles Heel," "Harassment," "Escalate," "Legitimate Execution" and "Collaboration with Enemy." There are even buttons for snow and rain. The soldiers are at the whims of their puppet masters, and if a ratings-hungry sponsor calls to request more violence, the console operators casually obey. The crucial problem with "The Gladiators" is that the details of the war game just aren't too compelling. The most distinctive element is simply a use of red, green or yellow light strands to signal the relative peril of a given location. Ho hum. The film's title suggests a spectacular arena with hundreds of thousands cheering the battles, but the actual event is just a two-hour TV show. No need for any spectators (and therefore, no pricey union extras). The film is obviously low-budget, and most of the action takes place in and around a couple of sleepy farmhouses. How long do you care to watch soldiers crawling through flooded basements? The wrinkles in this particular staging are a French anarchist who aims to destroy the control room and a racially mixed male and female who have bonded despite being on opposite teams. Neither storyline ends as flashily as one would hope -- in fact, the rebel couple leaves the film via a drab montage of black-and-white stills. Director Watkins relies less on mock-documentary artifice than usual, and doesn't even add his trademark BBC-style narration beyond the earliest scenes. A second narrator takes over later, while captions sweat hard to translate the soldiers' multiple languages. The background score mostly taps Mahler (along with one dated use of sitar music). "The Gladiators" has a fantastic premise, but meager production values undercut the story's potential. Anyone for a remake?

way ahead of its time...very strong themeatically and is a timeless metaphor. Be sure to watch the commentary included on the dvd. An intellectual masterpiece played out sometimes in absurdist fashion, but does hold your interest and may require a second viewing. Simple yet acidic and highly effective story!
See Details