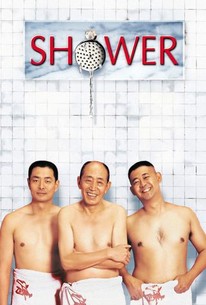 Shower
1999, Drama, 1h 35m
30 Reviews
2,500+ Ratings Every Man for Himself and God Against All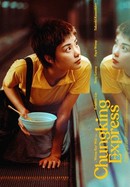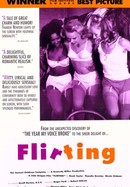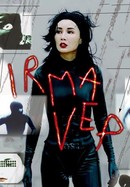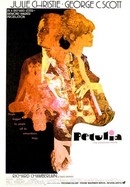 Rate And Review
Movie Info
"Shower" is a heartwarming story that examines the current state of Chinese culture where cherished traditions are being abandoned by the modern world. A young, wealthy businessman's icy attitude toward his working-class background is about to thaw as he is forced to reconnect with his elderly father and mentally challenged younger brother, who together run a public bathhouse.
Audience Reviews for Shower
A public bath becomes a venue for exploration of family and friendships. Very sentimental but done in a nice subtle manner. Worth taking a look.

Well, there ya go! Yet another movie that I had to force myself to watch, because I wasn't sure that I was even interested...AND I LOVED IT! What a fantastic, charming, sweet, funny movie! Like many foreign films, this one offers a unique look at life. Don't let the name, and cover photo, fool you. There is so much more to this movie than men taking showers/baths together. lol....

Drama about a Chinese son's return to his fathers bathhouse where the old ways, though threatened by development, still hold sway. (the old ways presumably including son leaving job & wife behind without explanation or consequences). Sweet enough to keep me watching, but not edgy enough to make me love it.

I think it's interesting that one of the negative comments about this film is that it is predictable. Agreed, unpredictability can be a fine asset for a movie -- if it works. But I ask you, flixster friends, if predictability is a negative, what do we do with all of the films we love that are based on historical fact? Do we rate them lower because we know how the story ends? <p>As an example, do we think less of <i>All the President's Men</i> because we all know how Watergate played out thanks in large part to Woodward and Bernstein? <p>Even more pointedly, do all of Shakespeare's history plays automatically receive one or more stars fewer because they are just a rehash of the same old story of those same old English monarchs? <p>I know, these are loaded, almost rhetorical questions, but seriously, just because a story might be predictable, I find it very hard to affirm that this should count as a strike against it. <p> Which brings me to <i>Shower</i>. Yes, it is predictable -- although my buddy James is still wondering how an entire film can be made about a bathhouse : ) But like, say, Shakespeare's <i>Henry V</i>, I think it is the telling of the tale that either grips the audience or loses it, not whether we can easily guess or already know well how it will turn out. <p>And herein lies, I believe, <i>Shower</i>'s greatest strength: It is very well told, in the tradition of the very best kind of well-crafted albeit predictable tale. The acting is brilliant, the story very moving, and the "moral" uplifting. You know, kind of like all those ancient Greek tragedies that the audience came to see again and again and again and again even though they all knew by heart the life stories of folks like boring old Oedipus.<p>When one of my friends says, "That movie was sooooo predictable," that only means one thing to me: That movie sucked on more than just the total unpredictability vs. total predictability spectrum. <p>I encourage you to check out this stunningly predictable film.
See Details