Where to watch
Subscription
You might also like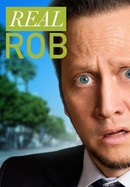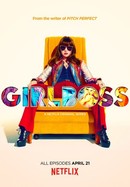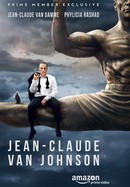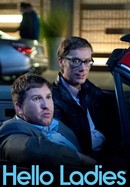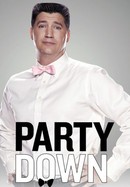 Rate And Review
Animals.: Season 1 Photos
Audience Reviews for Animals.: Season 1
HBO original animated series Animals is the best and mostly funny!

Excellent show and anyone who dislikes it apparently has zero sense of humor!

I absolutely love this show! I'm a little upset about the bad reviews. It's so funny.

"Animals." is a cleverly sardonic, hilariously realistic take on the hypothetical lives of animals if they were to have consciousness and complex thought like humans. While it's easy to dismiss this notion in real life, it's even easier to get lost in it in "Animals.", as you're taken through the eerily relatable, sometimes ridiculous trials and daily happenings of these NYC-dwelling, urbanite critters' lives.

Amazing. An instant favorite. Smart, funny with terrific animation and illustration. So many characters to love.

Funny, unique and engaging. The shows narrative is spun rather well. It goes from strength to strength as the season progresses.

A very original show, with great animation that is also very original. It's really funny, and frequently had some very hard laughs! It's TV-MA only because they need to make it very obvious that it is not a children's show, because it could very easily be confused as one from just looking at it, considering it's called "Animals.", and it's animated. But other than protecting kids, I'm not really sure why. They say fuck a few times, but other than that, it doesn't seem like it needs to be TV-MA. The season as a whole isn't perfect, with some parts of episodes not being great, and some full episodes not being as good as others, or not very good at all. But, I really liked the way the season finale ended, and I'm definitely excited for Season 2! I would definitely buy this on DVD! Oh, also, I would definitely recommend this show for fans of "The Office", "Parks and Recreation", etc, because a lot of the humor is more like, awkward. Also dry and sarcastic. But other people can enjoy too!

This show is hilarious. After watching shows like Real Time & Vice, it's nice to sit back & laugh at some very non-serious animals in some adult situations. I'd watch 50 episodes of Animal rather than one episode of Girls any day!!

A lazy, vulgar comedy that serves better as a radio series.

I feel like there's a lot of potential and it does do SOME things right, while most of it is an epic fail. Problem 1: The voice actors make me want to commit suicide at how annoying they are FIND NEW VOICE ACTORS! Problem 2: Was the script written by an 8th grader going through puberty?! Some jokes land and others fall flat on there face a bathe in clichéness and pointing out the obvious. Good things: Animation is spot on with what the show is trying to do. When it is funny the humor is black dark, which is always good. These are all my opinions, form your own.
See Details