Anne With an E: Season 1
(2017)
You might also like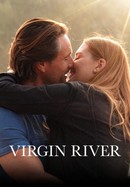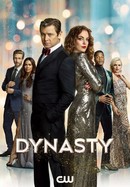 Rate And Review
Anne With an E: Season 1 Photos
News & Interviews for Anne With an E: Season 1
Audience Reviews for Anne With an E: Season 1
Bring back Anne with an E.

É uma produção tão linda, tão delicada, tão emocionante, que realmente é indignante todo rolê do cancelamento dessa série. Baseada em um clássico canadense, Anne With An E conta a história de Anne, uma órfã que depois de passar toda a sua vida em condições deploráveis (e comuns para a época), é enviada para a família Cuthbert por engano. Depois de muitas desilusões e situações emocionantes, Anne é adotada pela família e então se vê tentando se adaptar a sua nova vida na fazenda e comunidade. A série ainda traz assuntos importantes que agrada (ou deveria) todas as idades, ensinando valiosas lições de vida e te fazendo pensar em questões que atualmente não damos mais tanta importância. Feminismo, homossexualismo (um dos episodios mais belos de tudo que já vi!), racismo, bulling, emancipação sexual, amizade, amor, a importância de se ser criança, entre tantos outros temas são abordados de uma maneira tão incrível, tão delicada e tão natural que é impossível não se emocionar. Anne With An E é uma joia no mundo do entretenimento, e seu cancelamento é de fato uma das coisas mais tristes que o mundo pode ter tido.

I couldn't pass from the seconds episode, the first one is boring and so large for nothing. If they made the episodes shorter probably would be better but is a no for me.

Ruined an amazing character and story. I have never felt so angry about anything being adapted as I do about this negative and distorted in interpretation. Why even associate it with a story that was so good? Just rewrite it and don't pretend it has anything to do with a story so beloved by many. So sad to see this get made. :(

This is probably one of the best series I have actually ever seen. I loved it that much that I am considering watching it again! Absolutely inspiring series and I just love Anne's character and how she deals with all the downfalls in her life. She is simply adorable, inspiring, positive, resilient, and highly emotionally intelligent when dealing with all her downfalls, and the bullying from the other children. When she speaks, it's like poetry coming right out of her mouth throughout the whole series and will certainly learn lots of new words! You will simply fall in love with her and learn so much. I cannot believe I had never even heard of this before. Absolutely Amazing series.

Anne Whit E is a very beautiful series because we can see how our children's experiences impact our lives. We can see the importance of identifying our limitations and obstacles to moving forward. It reminds us how important it is to dream to achieve our dreams

agréablement surprise par la qualité de ce programme. Les personnages sont justes et attachants.

This show is pretty much a piece of shit

was really good and had a good character build.