You might also like
What We Do in the Shadows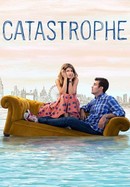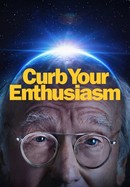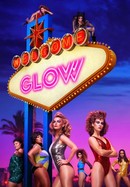 Rate And Review
News & Interviews for Atlanta: Season 1
Audience Reviews for Atlanta: Season 1
Atlanta addresses a wide range of issues in nuanced, often comedic experiences amongst its main cast as they navigate the difficult terrain of becoming a successful rapper in the world of social media. It is commentary without the need of saying anything and that's incredibly effective. The first season is dry-humor gold, and I almost preferred it to the second where the series settles down into more of a drama. With that said though, experimental episodes in season two were great with fun bizarre escapades like "Barbershop" and "Teddy Perkins" the latter having the same eery tone of Peele's 2017 "Get Out" film. If you like dry comedy as much as I do and are a big fan of awkwardly hilarious situations with authentic characters, Atlanta is definitely for you. Can't wait for Season 3!

The funniest, and most creative show I have seen in a long time. Nothing like it, the characters are incredible, especially Darius.

A very smart show. It's good at depicting and engaging in an African American setting. Each episode is different and manages to convey a lot of difficult problems without being overt or preachy about it. The conflict even lends itself to some very strong humor. The cast is also great which is fortunate considering that the show doesn't have much in terms of overarching plot but instead focuses on giving a very realistic experience

Atlanta's season one is a masterpiece!

Best show on TV! Naturally funny without trying too hard. True to the city. It's a realistic glimpse of Atlanta. It'll feel as if you went to visit for the weekend and never want to leave. Random, cozy, there's a beautiful sense of familiarity and welcomness. You'll love it!

Smart and stylistic. I truly enjoyed each episode.

Funny, unique, and insightful. Atlanta is a passion project that really works. This is largely due to Donald Glover's personable specificity, both in his storytelling and acting. This touch allows us to feel "let in" on the secrets of the fascinating world of rap and street hustle, with stand-out performances from its well-chosen cast as well as consistently sharp writing elevating the effortless entertainment. Iroh's grade: B

This show was everything I was afraid it would be. Showing one tiny slice of life in Atlanta - the most stereotypical aspect, gangs, guns, rappers and people being victims generally - Black people of course. I grew up in Atlanta and it is so diverse and dynamic and interesting. I grew up at a time when the arts were popping, the club was fun (and kind of dangerous sometimes) yeah we smoked weed got in trouble and sometimes went to jail, but that was like 10% of the Atlanta experience. It wasn't just dusty poor Black people trying to make a buck. And the whole idea of all white people being ridiculous caricatures is generally just not true. Everyone was cool, the cops were cool, and if you did stupid shit stupid things happened to you. Atlanta is so much more interesting than this show portrays. Its called Black Hollywood for a reason.

After indulging in multiple rewatches of Atlanta's debut season, I can tell it's quite an amazing & mesmerizing experience. It could be one of the best shows of that year. Atlanta is mixed with surreal acting, developed humor, and great vibes. As it is their first season, the show shows great promise on what Donald Glover and his team could do...and they topped it with the following season.