Beforeigners: Season 1
(2019)
You might also like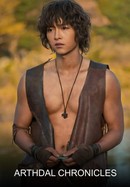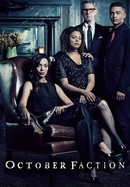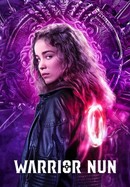 Rate And Review
Beforeigners: Season 1 Photos
Audience Reviews for Beforeigners: Season 1
I really dig the vibe of this show

Love the premise. Norway scores with well done mash up crime/sci-fi series. Binge-worthy! Highly recommended for those looking for something different.

Awesome!!!! Very Very nice!!!!

A great idea for a very interesting crime series that mixes sci-fi with history and is just plain fascinating. The story, in all its weirdness, is also raw and exciting filled with mystery and parallels to today's world. The production is great, with amazing sets and costumes. The acting is also great all-around, with the leads shining, specially Krista Kosonen.

So so so good!! Beforeigners is intelligent, clever, hilarious & original! It's very well-written & the characters are fantastic. The premise is so interesting & it's just so creative & well-done! One of the best shows I've watched in my last 2 years of tv-binge watching!! Highly highly recommend!!

Excellent show, very cleverly written, and very well acted. Really looking forward to season 2 :)

An unusual mash up of science fiction, police procedural, social commentary and occasional toilet humour. The casting is excellent but the writing a little confused and meandering- I spent most of this season wondering why half the characters were even in it and counting loose plot threads. It belatedly attempts to remedy this 20 minutes before the end of the final episode but it's too little too late. Not bad but could have been a lot better.

Brilliant premise, brilliant acting and writing, and brilliantly shot. Solid gold!

Finally a show where you don't guess what all the characters are going to do before they do it. Mange takk! Worth reading subtitles. (Alert: full nudity, not for kids)

Something extremely exciting, which is the appearance of people from other times nowadays, is used only as a pretext to color a series that comes down to being more of a police series like many others out there. A waste of a good idea and a feeling of being deceived by advertising something that should be more daring.