Castlevania: Season 4
(2021)
Where to watch
Subscription
You might also like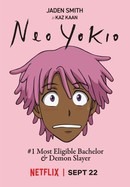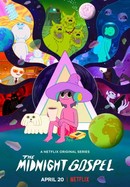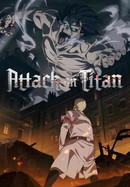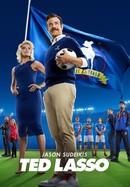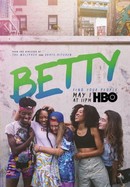 Rate And Review
Castlevania: Season 4 Photos
News & Interviews for Castlevania: Season 4
Audience Reviews for Castlevania: Season 4
Again, it's a mixed bag of good and worse elements, and I just generally would have wished for... further tackling of character's experiences more than how it's been more brushed off quickly enough. Overall though, I quite liked the ending regardless (spoiler: getting some well earned happy ending for most characters). Isaac was interesting enough during S2, but really shined in S3 and S4. Just wanted to highlight that. Lowkey spoilers: Greta is a nice new addition👍And I'm just generally very fond of the trio so seeing them happy is a joy. Uncertain how I feel about the quick devolving of the sisters, but glad Morana and Striga got to do their thing together. SPOILERS. Bad elements in question being: Hector and Lenore's relationship and how it was portrayed... though it adds a little positive in my books that Hector is shown secretly acting up against the sisters, it's still bad however. Saint Germain... a character I was excited to see again basically revealing he's a simpy incel, bad vibes. The whole hermaphrodite business sits kinda iffy with me. Also lastly of the ones highlighter, why the fuck would Dracula and Lisa simply... not check up on their kid? Knowing what he last saw of them/how they left him off.

A perfect ending to what I consider the best anime ever made. Funny and poignant and profound writing, with jaw-dropping action and animation. Will be rewatching this series for years to come. Thank you to everyone involved in the production.

Castlevania makes me think of my childhood and a game that was so much better than it had any right to be. Fortunately, this show pays tribute to the mythology, the characters, and the fans in ways that exceeded my wildest expectations. Perfect story, perfect cast, and the pacing and humor are beyond brilliant. I love this show more than any other series of its kind. It makes me want a Legend of Zelda, a Mega Man, a Metal Gear.....I am greedy for more shows in the this style.

This is a really good program. It started off slow early on, but it really picked up by the end of season 2. Great characters and storytelling.

Final season made up for a lot of the stupidity and out of place scenes from the 3rd. Really, the show should have ended with Season 1, but 4 was probably the second best. It tied up lose ends even if it sometimes didn't make the most sense. I appreciate it for trying and getting back on track. The series is better for having it.

Me encanto este anime, que viene con un toque para adulto, mucha aventura, mucha acción, el arco de los personajes muy bien llevados, la fotografía impresionante, la banda sonora impecable, la trama increible, es un anime muy completo.

We need more and more and more Gauls Baltar oozes

Rare for a show (of any genre) to conclude with such a strong season, but here we are! There's a lot to love about Season 4, but the highest superlative I can offer is that Castlevania's penultimate episode, The Endings, is the best action sequence ever animated— and it's not even close. Had another medieval saga, Game of Thrones, finished this strongly it would enjoy a very different legacy. I'll be rewatching these 4 superb seasons for years to come. Well done to everyone involved in the making of this show, and thank you!

S4 felt disappointing. While animation quality clearly improved, the writing quality seriously went down in comparison to previous seasons. Trio story had moments that felt like a filler, especially Zamfir subplot. In contrast Styria story arc felt rushed and not getting enough time it deserved. A lot of build up of S3 for that arc (which was one of the best parts of the story there) felt ignored in S4, with Carmilla's plans going basically nowhere, Striga and Morana having almost no impact on the plot and especially progression from adversaries to friends and even lovers and confidants for Lenore and Hector happening completely off screen between the seasons. And speaking of one mistake that ruined the whole season for me, it was the tragedy of Lenore's suicide. I could more easily overlook other shortcomings of the season if not for that depressive ending. Especially when it was sharply contrasted with completely miraculous happy endings for other characters that followed. It created a whole range of problems. Lenore was depressed and grieving her sister's death while animation presented that scene as something beautiful, sending a message that suicide from depression and despair is something nice especially with Hector meekly accepting Lenore doing it and not supporting her more in that situation to prevent it. And motivation given to Lenore that she couldn't live reconciling her vampire nature with her desire to choose good undermined all the subtlety of previous seasons that established that vampires in the show have free will and aren't worse than humans in having moral agency. Lenore herself stressed in S3 that not all vampires are monsters. So giving such motivation to her of all people there ruined previous good ideas and felt not fitting for the story. And such dark and tragic ending clearly should have been accompanied with a suicide content warning or hotline note in the credits, because of how depressive and painful it is. It was quite wrong not to add it.

Truly, absolutely wonderful show. What an incredible ride, and What a finish! It is truly something else in terms animation, voice acting, story, dialogues, characterization and above all fight choreography. Can't recommend it enough.