The Good Place: Season 1
(2016 - 2017)
Where to watch
Buy from $1.99
Subscription
Buy from $2.99
Buy from $1.99
You might also like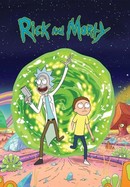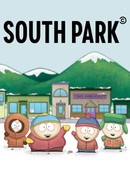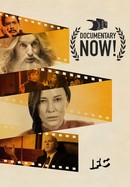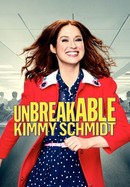 Unbreakable Kimmy Schmidt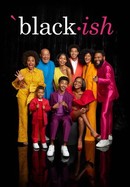 Rate And Review
The Good Place: Season 1 Photos
News & Interviews for The Good Place: Season 1
Audience Reviews for The Good Place: Season 1
What a pleasant surprise. Funny and touching. Season four was rushed and a little messy but overall, an outstanding and sweet comedy. Cherish life. Go Jags!

This show is therapeutic.

The Good Place é uma obra prima! Obrigado Michael Schur por nos apresentar uma história tão simples mas, tão engraçada, curiosa, divertida e que nos deixa ansioso para o próximo episódio!

It's mostly the humor I like in this series. But also the acting is very good, especially by Kristen Bell and Ted Danson. Also, the plot is funny, because they are building around the situation that everyone is dead, but kind of alive in the Good Place (or the Bad Place...?). Absolute Must See!!!

Probably my favorite short-form comedies to come out in the last decade. Heartfelt yet philosophical? What more could I ask for? Kristen Bell & Ted Danson... Well I can die a happy man now.

Seasons 1-2: Both lead actors, Kristen Bell & Ted Danson, are 'on the edge' for me. I appreciate their abilities, but they both can rub me the wrong way now and then. So far the series in funny & interesting. It's an interesting change of pace of me. It grew on me. It was heavier on the philosophy than I thought it might be. That was especially interesting in the context of a comedy series. Don't get me wrong, the depth of the philosophy wasn't more than a survey-level course in philosophy, but it was more than I expected in this context. So I found it entertaining enough. It was a nice change of pace for me. I'll likely watch new seasons that come out.

This was definitely the least good of the seasons but I'm giving it 3 because it's funny and it has a nice blended Philosophical and Self-Improvement twist to it. The later seasons build upon that even more. The more you get into this show, the more and more existential and interesting it gets. Watch this show.

I can understand that the show isn't for everyone but the farther you get into it the more everything makes sense.

Great show. Binged all 4 seasons in 2 days

A wonderful debut to one of the best tv shows made.