Gypsy
()
You might also like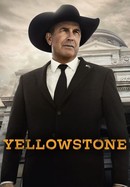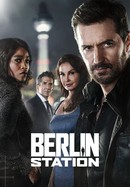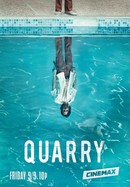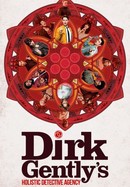 Dirk Gently's Holistic Detective Agency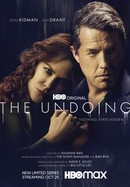 Rate And Review
Tv Season Info
Genre:
Network:

Netflix

Premiere Date:
There are no critic reviews yet for Gypsy: Season 1. Keep checking Rotten Tomatoes for updates!
Audience Reviews for Gypsy: Season 1
I gave 5 stars. Totally a must-watch series. One of a kind, an intelligently wonderfully written story. I've watched the whole series for the nth times already. Naomi Watts & Sophie Cookson chemistry is insane. I love them. But the last episode is a cliffhanger, open ended. Where's Gypsy Season 2, Netflix????

This mini series keeps you hooked on every episode wanting to know more and more ! I love how it's hard for the audience to predict whats going to happen next at not only every episode but every scene

Great Series, but ending a big letdown.

This looked so great but it was painful. I kept thinking something big was going to happen but it just kept dragging on with the same story. I was committed to keep watching, hoping it works get better but Nope!

IT IS GREAT to see how an original production that avoids the cliches and gross sensations receives bad and even damning reviews from the overly entertained American public. In the first episode the heroine-psychiatrist steps away from the conformity of her successful life and nearly gets hit by a car, but then walks more carefully across the street. To the end of this episode and through the next nine she never gets hit. She skirts on the edge of disaster -- not with a serial murderer, not with a stalker, not with a superhuman shape-shifter from the underworld, but with the carefully constructed props of her conventional married and professional life, risking in addition the admiration and support of everyone she actually holds dear. Her urge to keep a secret apartment, to develop an alternative personality, to experience sexual abandon, with a delirious feeling of freedom and a cool consciousness of danger, creates the tension in this series. Every episode is connected to reality, to real risks with one's life and all the people in it, including her needy patients, not to comic-book characters and plot. I was afraid there would be a car crash, a murder (weapons were shown), an explosion with a fireball and maybe someone falling out a window, but these effects were studiously avoided, and the psychiatrist meticulously achieves a sort of triumph while all the pieces of her life hang by a thread, or the twist of one or another of her deceptions. Anyone who has taken such risks should be able to feel the thrill and the guilt in this brilliantly plotted intrigue, but no, America wants murdered wives, kidnapped kids, revenge killings and blood and guts with bodies falling from buildings on the tops of cars. And where are the car chases? Where are the cops? So pan the exceptional attempt, and leave it for a few to enjoy, grateful that at least one season exists. BTW, I didn't write the blurb "So fresh: Absolute Must See!" If a blurb, I'll take it from the script: Stepping close to the sun, drawing back, stepping close, drawing back, a feeling of fascination, the face of the adventurer registering all the changes all the while. Just that alone -- the subtle versatility of the faces -- make "Gypsy" an exceptional work of art.

It's a shame this series was cancelled. Loved Naomi Watts and Billy Crudup and every other actor in this one-season series. Slow-burn unpredictable psychological thriller - unique, captivating and gripping scenes with phenomenal translation of transactional interrelationships. Character and relational development built to climatic ending. I agree with many of the other reviewers--bummer there is no season 2.

"Gypsy" was a big letdown. Actors were great, but the story was all over the place. The ending sucked.

Absolutely amazing, absurd that Netflix canceled

Awful. I was bored before the end of the first episode, but with it being a pilot, decided to give it more of a chance, and regrettably stuck it out until the end of episode 3! Basically, the main character, Jean, is a therapist who is frustrated with her inability to genuinely make her patients lives better. They return session after session, going over the same problems in their life, to the point where Jean then decides to infiltrate the lives of the people her clients are talking about, presumably with the intention of making things better. I first thought that this was going to develop into a gripping thriller, where Jean makes serious, but well intended attempts to improve her patients lives, but somehow witnesses dangerous secrets she cannot reveal. Instead, it turns into little more than Jean forming a sexual obsession with a clients ex-girlfriend, and constantly stressing over her husband's potential affair with his secretary, all whilst reflecting on her own past hurts and current insecurities. The pace is slow throughout. Just when you think that the story is about to unfold, well.....it doesn't, and you are either subjected to more intense dialogue between Jean and her husband, or a sex scene. Jean is a frustrated therapist, wife and mum. She is insecure to the point of being incredibly boring! One could argue that her character was so well acted, that she left me feeling equally desperate to get away from her life! Shame the title 'Misery' has aleady been taken!

It's dubbed as a psychological thriller but not very thrilling. I watched all 10 episodes waiting, hoping something would be revealed other than Jean aka Diane's evil manipulation of her clients. Naomi Watts deserved so much better and so did Sophie Cookson, both such fine actresses. In fact, that's why I watched this series because I recently watched Red Joan in which Cookson played a young Joan Stanley. It was great acting on her part. Gypsy doesn't make sense on so many levels. We don't understand Jean's obsession to enter the lives of clients through the back door of their pain. Yes, I get that people have two-sides to their personality, some have more, but the ending left me totally baffled and disappointed. Jean learned nothing after her actions were revealed. It's worth stating again how disappointing this was with such fine actresses as Watts and Cookson.
See Details