You might also like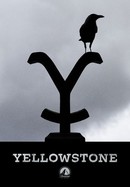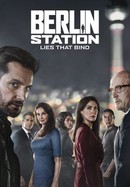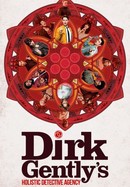 Dirk Gently's Holistic Detective Agency
Rate And Review
News & Interviews for Gypsy: Season 1
There are no critic reviews yet for Gypsy: Season 1. Keep checking Rotten Tomatoes for updates!
Audience Reviews for Gypsy: Season 1
It's dubbed as a psychological thriller but not very thrilling. I watched all 10 episodes waiting, hoping something would be revealed other than Jean aka Diane's evil manipulation of her clients. Naomi Watts deserved so much better and so did Sophie Cookson, both such fine actresses. In fact, that's why I watched this series because I recently watched Red Joan in which Cookson played a young Joan Stanley. It was great acting on her part. Gypsy doesn't make sense on so many levels. We don't understand Jean's obsession to enter the lives of clients through the back door of their pain. Yes, I get that people have two-sides to their personality, some have more, but the ending left me totally baffled and disappointed. Jean learned nothing after her actions were revealed. It's worth stating again how disappointing this was with such fine actresses as Watts and Cookson.

I personally loved the show, great storyline and plot. Unfortunately I don't think it was promoted and given the fact that there is so much material on Netflix, it got skipped on the promoting part. I LOVE these kind of thrillers and I even search for them. Here it is 2021 and I just stubbled upon the his amazing show. I tend to not agree with the critics when they give low ratings. This show didn't get the rating it should have. Naomi, Sophi and the rest of the cast were great!

It get boring and.... Boring

Gypsy is a mediocre mess that bored me to sleep before the end of its pilot.

I seriously made an account just to show my dissatisfaction with this show. It's extremely slow, and that's coming from someone who loves independent films. The build up to behavior that is inexplicable and feels unnatural got so excruciating and gave me so much anxiety that I had to stop watching during episode 7.

One of the best series i have ever watched.I strongly believe that this series deserves a second season.Naomi Watts did an amazing job.

Renew Gypsy! So many plot lines left wide open. It's brilliant, twisted, surprising, addictive, and sexy! Someone's has to pick it up. Hulu! Amazon! BBC! It's a female driven show at a time of women's empowerment. Totally the right move to pick it up. But promote the hell out of it and more fans will flock to it.

This is a very good serie. It has a lots of emotions. I hope that season 2 will come out soon...

The best character study on TV in along time.

This psychological thriller deserved better! One of the best shows ive ever seen, please consider renewing! Everyone else on social media agrees that this show did not get the proper promo it deserved.