You might also like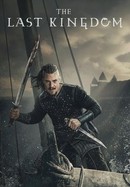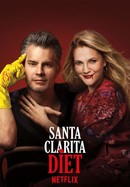 Rate And Review
News & Interviews for Harlots: Season 1
Audience Reviews for Harlots: Season 1
Season 1 was the best - Charlotte wells character is the most interesting and she is a fine actor. She really kept me interested.

Harlots was so much more than I was expecting. Yes, there are plenty of Harlots - and the related sex, tits, and ass, but these women are not here to be objectified. You can just *tell* this show is created/written/produced/directed by women. Despite this being a period drama, there are moments that cut through the centuries and could be about women and men today. The acting is all great too. Every character is well-rounded with flaws, strengths, passions, humour, and motives and the action is rapid.

Soft porn for women with nothing in it for us chaps, this series was simply an excuse to parade lots of naked male behinds on screen. One accepts there will be more topless men than women on TV, but one does expect there to be a little more parity with bottoms. This was not the case and while numerous actors had to show their backsides not a single actress was required to do the same.

Excellent show - fabulous characters, acting and sets.

It is just believable and unpredictable enough to hold one's attention in a fun way. As a whole, the cast does not draw me in completely but enough to enjoy the story.

Lesley Manville as Lydia Quigley and Jessica Brown Findlay as Charlotte Wells give life to this entire season...everybody else is kinda "meh"

Superbly executed and written show. The casting is wonderf

You will never truly understand the meaning of "binge watch" until you have watched this series. The word captivating can only begin to describe this astonishing show!

I do not understand the rave reviews. A lot of the characters are horrible or just not interesting and the plot is shallow. There is nothing deep about it.