Where to watch
Buy
Subscription
Buy
Buy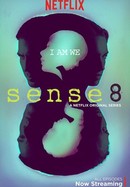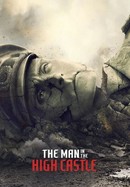 The Man in the High Castle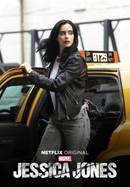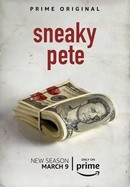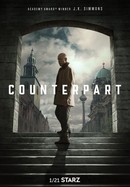 Rate And Review
News & Interviews for Legion: Season 1
Audience Reviews for Legion: Season 1
Stunning! It's complex, interesting, smart, and the cinematography is gorgeous! This Noah Hawley guy is a genius.

Pointless, meandering. Feels more like a film school project by someone who thinks too highly of himself. Way too much money thrown at this, when a script would have been a better start.

Difficult, unique, weird, confusing, sexy, daring, amazing, hip, risky, shocking, unbelievable, emotional, philosophical, psychological, thrilling, mature, dark.

Great performance all around.

When talking about bringing comic books charachters to the screen, usually the most important point is to sell and that is why most of times fomulas are used and if it's true they are used in the right way, there are times they're not. Anyway, it is appreciated when series or films take risks, narrative and visual, this is the case of Legion, which in its very first season finds Dan Stevens in his finest shape. ¨Legion¨ is a fascinating mixture of genres, horror, drama, action, sci-fi, comedy converge in what ends up being a dissemination of our deepest fears where anything is what it seems. A total strike for superheroes TV and a knochout for those who still thinking tv is a minor genre.

RATING: A+ Creator: Noah Hawley Legion might actually be the best Marvel show thus far and it's rather sad that the general audiences don't know about this gem. Everyone in the Ensemble is great especially Dan Stevens though, Aubrey Plaza has a really tough role but she's really great. The standout of this show clearly is the Astonishing Cinematography, it's so good really. The Screenplays are fantastically written. And the Filmmaking is Outstanding.

The best X-Men related live action show yet.

Brilliant. Legion breaks every rule, and takes your mind to places you wouldn't think TV could go.

Well, someone's been studying their David Lynch, haven't they? And good on them. It's a mental pleasure to watch a truly deranged show, where there is NO way I'll figure out what's going to happen next. Or before. Or sometime. Or out of time altogether. Of the actors known to me, Dan Stevens, Jean Smart, and the always delicious Bill Irwin, it's so good to see you all again. Of the unknown, well, there's far too much ultra thin pale beauty. So annoying, despite the fighting women. Think I'll go watch it again... just for Aubrey Plaza this time. Yowzah!

Powerful mutant beings and people with super powers made for adults so it can be more violent with darker more complex themes which feels so refreshing. On top of that a perfect cast and a story that makes you want to go back and watch them all over again.