Los Espookys: Season 1
(2019)
Where to watch
Buy
Buy
Free
Buy
You might also like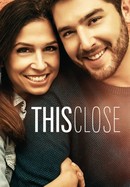 Jack Whitehall: Travels With My Father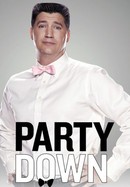 Rate And Review
Los Espookys: Season 1 Videos
Los Espookys: Season 1 Photos
Audience Reviews for Los Espookys: Season 1
Portlandia as telenovela, a charismatic cast with great comedy timing influenced by sideline ringleader Fred Armisen`s deadpan zaniness. Irresistible.

Quirky without being annoying, the innocent joy of the characters and the sense that they would actually all hang out together in real life is massively appealing. The surreal touches that come and go just make it even more fun.

The concept was intriguing but ends up being just boring. It is very clear you cannot trust the critic tomatometer score anymore.

Hilarious spoof on paranormal ghost hunting team.

An almost perfect tv show. Humourous, fantastical, surreal and good-hearted. Overflowing with talent as well.

Started strong with like-able characters. But rushed the ending with nonsense. I'd still recommend this due to short episode and season run time. It doesn't feel like a total waste of time.

The funniest, smartest, and silliest light-hearted show I've seen in years. Great writing, special effects, and acting.

Pleasantly cute. However, the subtitles, though appropriate, were more distracting than necessary. I know, I know. I'm supposed to find the subtitles to be "cool." But, I'm old. And, I didn't.

It's mediocre at best. In the short season there is a little character development but the plots and laughs fall short for the most part. I certainly wouldn't call it bad but I can't help but chuckle to see the glowing reviews over it. Sign of times, I suppose. Had this come out in 2002, most people wouldn't give it a second look. In 2019, however, it's all "OMG LOL 2 KEWL N FUNNY." I hope it comes back for a second season but if you're reading these reviews and fall under the impression that it's some genius comedy you're going to be sorely disappointed. I happen to love horror and comedy both, this is just a little too disjointed and underdeveloped for my tastes. And that's understandable given how short the episodes are and how short the season is. Just don't expect too much...the reviews on here are horribly skewed.
See Details