Nancy Drew: Season 1
(2019 - 2020)
You might also like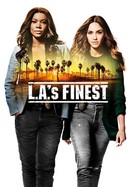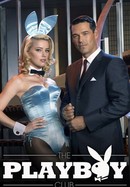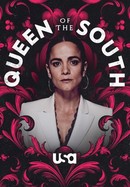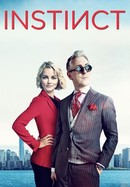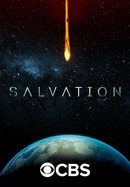 Rate And Review
Nancy Drew: Season 1 Videos
Nancy Drew: Season 1 Photos
News & Interviews for Nancy Drew: Season 1
Audience Reviews for Nancy Drew: Season 1
The big issue of Nancy Drew, outside the usual flaws of a teenager tv show, is that they go for two different types of show and they can't find a middle ground. If you remove all the supernatural things the story would still make sense, it would even make more sense as despite the apparitions of demons, new dimensions and sea witches' the characters are unconvincingly calm (ok a little nervous but not "ghost are real nervous"). The show should have focused on keeping it real as the investigation was the best part with some clever (if not overdramatic) twists. That said, once the investigation resolved the show, in its last 15minutes, fully embraced the supernatural part with some really chilling scenes. So there is hope for the second season. The show has good intentions with their very diverse cast but most of them still fail to be memorable and they also evolved too fast making them even less relatable. Good points though for Nancy, who really doesn't hesitate to confront everything and everyone instead of the typical investigator that just keep things for themselves until something bad happens.

What riverdale wishes it was

I wasn't sure what to expect from this show, but it gets better with every episode. It has its cheesy moments, but I love all of the characters. The mysteries are fun. The supernatural element is spooky but fun as well. I've already watched both seasons twice. The acting is excellent (which isn't always the case for CW shows).

This new take on Nancy Drew was promising. Yet the only thing that made the show worth watching was the mystery itself. The show tried way too hard to copy off this Riverdale-inspired template by trying to make this Nancy Drew series darker and more grown-up. But they managed to make Nancy very unlikeable and lacking any characteristics of the famous character. Disappointing.

They've destroyed the whole idea of Nancy Drew .In original story - everything could be explained and all the mysteries were solved by Nancy cause she has an amazing brain . Tv show made her a mix of buffy the vampire slayer and veronica mars ( all the supernatural stuff is real like in buffy , and wits plus attitude from veronica mars) . But along the way they've lost originality that Nancy had ....

This series is mostly a train wreck. The creators clearly never read a single Nancy Drew book in their life, constant drama is needlessly generated between characters, and 95% of the verbal assaults and questions go nowhere or is just dropped without resolution. Characters go right from brutally accusing each other of the worst crimes to the next scene being buddy-buddy trying to solve questions. It's schizophrenia and leaves me scratching my head why anyone would want more than one interaction with any of these people. Worst is Nancy. Nancy in the books is someone that solves mysteries by doing the right thing and exposing crimes with truth and ingenuity - which is what made her awesome. This Nancy constantly lies, commits B&E, plays games, and pretty much fights every single person she can interact with. Even her own boyfriend - which is a ridiculous relationship. So you suspect your boyfriend of murder, constantly distrust everything he says, and just keep sleeping with him - even when 99% of the time you don't seem to have ANY feelings whatsoever about them other than bedding them? This thing is just a terrible mess.

Its a awesome show...the Nancy Drew character has never in this type of situation in any other iterations.....which is also why i love this show...

A series that I didn't expect too much and, and I end up liking quite a bit, I lived moments of quite tension, pain, helplessness, I liked the way they dealt with romance themes without falling into the super cliche, made me make a lot of theorias and have a lot of suspects throughout the season, had a few twists on the plot that surprised me and I quite likedall season, I had a few twists on the plot that surprised me and I liked enough

SPOILERS----------------- With a rocky start that does nothing to cement the show as worth watching getting through the first 5-7 episodes can be a bit of a chore but once the show improves its story telling and mystery solving it almost becomes something special. The murder of Tiffany was very boring and honestly just difficult to care about but its the twenty year old murder of Lucy Sable that truly shines. With the murder of Tiffany the killers were somewhat predictable, the mechanic and brother of Lucy was a bit of a surprise though he was one of the more suspicious characters. The other killer and accomplice was extremely predictable, I knew she had something to do with one of the murders by episode three. But the real feat of the series was the twist which was somehow the best subversion of expectations and twist I have witnessed on television in a long time. Despite the mystery aspect being on par even with the secondary mystery being weak the characters proved to be an issue. Nancy herself is a great protagonist and I don't say that lightly. Typically the protagonist is the most boring but not in this series. Unfortunately the vast majority of side characters are not interesting and their development just falls flat. Bess is fairly annoying throughout and feels very fake. George is a better additional but ultimately she came off strongest at the beginning and her characters arc paused until the last two episodes. Ace is just Ace his arc pretty much ended after episode seven but he was extremely likable so he gets a pass. Ned is also boring and the show knows it as he lacks a real purpose in the show so they shoehorn in a role for him towards the middle of the season. Nancy's dad is one of the few good characters in the series and his arc is what led to the best plot of the season as well as Ryan Hudson. Another issue is how they handle the supernatural which is explained through Georges drunk mother who makes the supernatural elements sound far to simple and stupid. The writers also use the Supernatural far to often when they have written themselves into a corner so they use it to suit their needs to move the story forward. The supernatural elements look cool and appear cool but ultimately were far more interesting without being explained and made me think of a bunch of other shows that explain the supernatural so much better, one of which came out and is still airing on the same network for over a decade. Some of the standout episodes include the return to Nancy's roots in the Hidden Staircase episode and the Haunting of Nancy Drew, both episodes are the seasons strongest. Check it out if you are a mystery fan but have patients because the show takes a while to find its footing.