Where to watch
Buy
Buy
Subscription
Buy
You might also like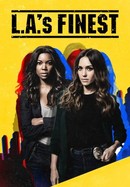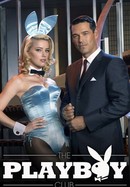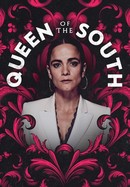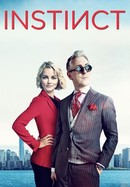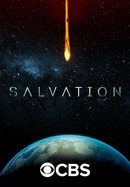 Rate And Review
Nancy Drew: Season 1 Videos
Nancy Drew: Season 1 Photos
News & Interviews for Nancy Drew
Audience Reviews for Nancy Drew: Season 1
Nancy Drew is a pleasant surprise, it's one of the few shows the CW has produced that is actually worth a watch. The ensemble cast work well together and the supernatural elements of the story (although sometimes a bit ham-fisted) make this venture unique to previous incarnations of the titular character. It's silly, easy viewing but it's fun and has heart.

Epic best reboot of all after charmed 🥰♥️😃👌👌🌟🥰

i love this show, fun, creative and an updated version Nancy Drew.

The big issue of Nancy Drew, outside the usual flaws of a teenager tv show, is that they go for two different types of show and they can't find a middle ground. If you remove all the supernatural things the story would still make sense, it would even make more sense as despite the apparitions of demons, new dimensions and sea witches' the characters are unconvincingly calm (ok a little nervous but not "ghost are real nervous"). The show should have focused on keeping it real as the investigation was the best part with some clever (if not overdramatic) twists. That said, once the investigation resolved the show, in its last 15minutes, fully embraced the supernatural part with some really chilling scenes. So there is hope for the second season. The show has good intentions with their very diverse cast but most of them still fail to be memorable and they also evolved too fast making them even less relatable. Good points though for Nancy, who really doesn't hesitate to confront everything and everyone instead of the typical investigator that just keep things for themselves until something bad happens.

Lots of drama, mystery and supernatural horror. Drama isn't over the top either and I've greatly enjoyed this tv series and hope that it will have lots of seasons! Story has been pretty good so far too and I love the bonds between family and friends.

Its not bad. There's a mystical ghost story here. It's kinda Scooby Doo meets the Hardy Boys with healthy dashes of Veronica Mars style beats and teen angst. Looks like the kids spend more time talking about the mystery than actually working. The old supervisor in me wants to yell at them to get to work. Otherwise, I'm a sucker for these detective yarns and now I gotta see what happens.

Amazing show! Never imagined that ghosts would work so well in Nancy Drew's world! The cast is lovable, all so talented it hurts.

Oh, this show is such fun. The cast, so precious.

Not what I expected from a Nancy Drew series, but I was very pleasantly surprised. Would highly recommend it!

Super Awesome. Perfect blend of mystery plus haunting jump scares.
See Details