Where to watch
Subscription
You might also like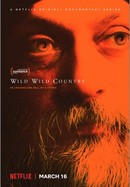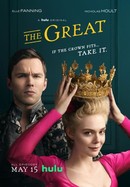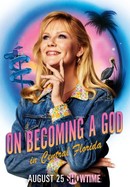 On Becoming a God in Central Florida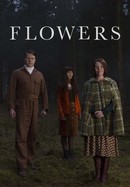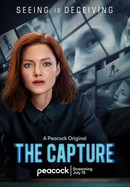 Rate And Review
Normal People: Season 1 Photos
Audience Reviews for Normal People: Season 1
Sweet people, being lost and being found, home and away, communication and disconnection, Normal People.

Incredible is the only way to describe it

An intimate and relatable look about how to fix a broken vision of love and sex. Despite having two main protagonists, it's really Marianne who is at the center of it with a deep character development in opposition to Connell who feels quieter. This shows still have its issues, the first part in High School is not good as it has the too common Quaterback/Loner love trope and the actors are not believable as teens. Hopefully, it gets better once they went to university. Also all the secondary characters are pretty one-dimensional with most of them serving as an obstacle between the two mains love story before being quickly push off.

Maybe it was the pandemic or my Irish roots or nostalgia or the fact that the guy reminded me of my first boyfriend -- only cuter ... but I get why even Connell's chain had its own instagram account. And episode 2 is better than any safe sex video I ever got in school

Loved this show. After reading the book and getting kicked in the feels, I had to watch the show, and it did not disappoint. So damn well acted and made, just a joy to watch, even when it is kicking you in the feels.

From the beginning, there is no doubt on why this series is so popular. This piece is filled with unforgettable scenes, with dialogues, - and silences - that exude the emotions of these young-adults in an extremely delicate yet heart wrenching way. Few TV series manage to dissect human emotion and all the nuance and struggles that come with adolescent love, but "Normal People" hits the nail on the head. From saddening sequences to joyful moments, this series keeps its touch of realism, appealing to the younger audiences. The extraordinary directing also contributes to the majesty of this series, since the scenarios themselves seem to narrate the story – as if everything has a purpose, even the daintiest of details. "Normal People" displays how moving and challenging the process of figuring and discovering yourself out is and how troubled pasts and traumas affect your daily life decisions and relationships. You will catch yourself entangled in the intimate and gripping storyline that will also make you reflect on the power-dynamics of class division and money. This TV series is marked by a relatively slow pace; however, the outstanding performances of Daisy Edgar-Jones and Paul Mescal embody flawlessly the process of self-discovery and the feeling of falling, longing and losing a lover. Although the ending may leave some feeling heartbroken, what appeals to most is the realism of the outcome - individual growth, passion, expectations, and everything that comes with it. This TV series is one of the most heartfelt pieces out there and the success it has received is certainly deserved. I would recommend it to anyone who appreciates a highly emotional, disconcertingly beautiful romance.

I loved this movie and I can't wait for a second season. The ending was really hard and I was surprised because all he has to do is ask her to marry him. But it all goes back to that saying " If you love someone really love someone set them free if they come back it was meant to be." To tell ya the truth I cried all the way threw because it really hit some deep emotional pain and it felt good to cry. Can't wait for season 2 I just hope they don't change the main characters.

Excellent series that opens your eyes.

This show was spectacular. must be because they are my similar age but I related to everything. the emotions and the presentation on how relationships, true relationships really work. brilliant storyline. If you ever listen to the song called 'tis the damn season by Taylor Swift she wrote that song based off of this show which really made me like it even more. Paul Mescal is amazing I hear the Book is better and that marianne in this show is too "pretty'- which is different then how she was portrayed in the book. The last Episode to this season really wrapped it up beautifully. "I'll go. and I'll stay and we will be okay" Loved this show. Highly recommend.

Ironic that this is called Normal People since there is nothing normal about the agonizing relationship between the protagonists. I know communication problems are a trope in romantic series, but this takes them to a new extreme. It's just unrealistic, and is extremely frustrating for viewers. We're meant to believe they are madly in love with one another and cannot stop thinking about each other on a daily basis for YEARS, and yet they talk about nothing meaningful until the final episodes of the season. Excessive explicit scenes with no emotional connection beyond lust. Save yourself the boredom and anger and spend 6 hours watching something else!
See Details