You might also like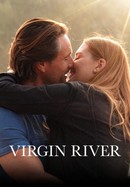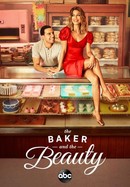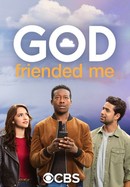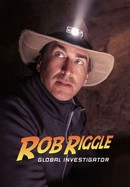 Rob Riggle: Global Investigator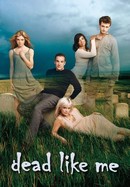 Rate And Review
Audience Reviews for Pandora: Season 1
When you've watched everything else, it's good enough to pass the time. For the budget, there's a lot of creativity and some interesting characters. Good storylines and Decent CGI carry this show past 3 stars.

So boring. Teens doing it at camp. I kept expecting Jason to pop out with a machete, which would have made the show infinitely better. Kill off those whinny brats.

Rubbish really, less sci-fi more a showcase for hot stylish young men and women with a remote sci-fi connection as a front ! You'd be better off just watching realty TV !

There are bad shows. And really bad shows. And then there are those that leave you in stunned disbelief. Like a grisly road accident that you can't tear your eyes from no matter how hard you want to. That's what watching this is like. An epic fail on just about every aspect you can think of - disjointed plot, unlikable characters, inane dialog, random costuming, 1960-worthy special effects, and dirt cheap sets. Not to mention the incessant PC lecturing and virtue signalling jammed awkwardly into the dialog. This show steals from everyone - it's as if you lifted the most obvious memes from Star Trek, Star Wars, Battlestar Gallactica, and The Fifth Element - and threw them into a blender with The Man from UNCLE, Saved By the Bell, and Beverly Hills 90120. On the positive side, it might make a great drinking game show, trying to guess where the bizarre plot jumps will whiplash you next. Will you suddenly jump from the classroom to fighting alien battle cruisers? Will you jump from a sex scene in the dorm to some distant planet and a sub plot that leaves you wondering what the heck this has to do with the show? Or will you jump from deep space back to the school bar, just like that, and with no transporter technology! Seriously, it's THAT bad. I wish MST3K were still around, they'd have a hoot with this series.

Obviously a CW show. It's Sci-Fi in display. But it's a horrible melodrama in practice. The dialogue is pretty brutal. The story themes are in your face. It's just bad. I'd rather watch Babylon 5.

Really wanted to like this series, but it has a incomprehensible story line. Plot lines are introduced and then dropped. Continuity is an after thought. Very confusing and contradictory characters. Just a mishmash of Star Trek, Stargate and other sci-fi series. Too bad! I was hoping for better.

Watching season 2 is actually physically painful - I'm absolutely stupefied that a show could be made this bad? - to think Dark Matter was canned & SyFy made this is utterly bemusing. I saw a comment from someone who said "if they were in a coma, they'd wake up to turn this off" and I think that just about sums it up - unbelievably bad ..& I love syfy - whoever makes the decisions at SyFy should hang their head in shame

Shows great promise. Enjoying so far.

Lame....Characters are weak and lifeless, plot is predictable and cliché, sets are bad as in a sci-fi B series of the 70's... even the alarms sound are not credible... Casting is at best lamentable

It always was unpredictable and made characters' backgrounds that comes through in the second season. Awesome!