Salvation: Season 1
(2017)
You might also like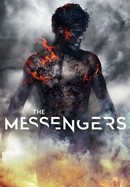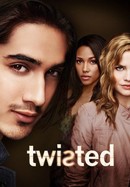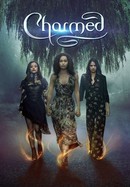 Rate And Review
Salvation: Season 1 Photos
News & Interviews for Salvation: Season 1
Audience Reviews for Salvation: Season 1
What an amazing show! Great drama, character developments, and the story itself are master piece where the different pieces of the puzzle slowly start to unfold. Amazing!

It starts promising, good foundation and not bad characters but on the details level of the story it is becoming so full non-senses that it's painful. To much cheap personal dramas in situation where there is no place for it and completely not logical behaviors by many characters and non logical events all the time later down the season. Also full of cheap tricks to keep exciting up I don't want to give 1 because of some good moments and that half above two is just because second season is even worse.

THIS SHOW IS AWESOME..At least for an Engineer like me…WHY NO SEASON 3…There's so much more..like getting retribution on the Uncle and G17 by sending some nukes their way. COME ON…I JUST BINGE WATCHED IT..ABSOLUTELY LOVED IT GIVE ME A SEASON 3

Every year, one of the networks produces a high-concept sci-fi show that really intrigues me and then they always turn out this bland, watered-down crap. I assume it's because of the dozens of uncreative executives (who think they're creative) that have to give their notes on what they think isn't going to play in middle America. So this is the flavorless mush they make. This is how 10th graders think the military and tech companies work. I can usually suspend disbelief when watching a show, but this is an eye-rollingly dumb take on how people and institutions actually behave. Also, would it kill them to cast an interesting actor? Boring beautiful character after boring beautiful character.

Great series, gutted it got cancelled

The premise was promising. An asteroid is on a collision course with earth and a number of intrepid characters take the lead to prevent a looming disaster. However, the characters in charge are supposedly the smartest people assigned to their position but the writers made every character the most reckless, selfish, immature, and incompetent character imaginable.

I really enjoy this show. I'm still watching it but so far its great. This is the first political drama I've ever liked. Lots of twists and turns. Some bad acting here and there but its to be expected with an unknown cast and lower budget. Recommended!

Amazing plot with many twists and turns. If you like science fiction in series you are going to love this one. I am very disappointed that the series were canceled and we were left just with season 1.

Salvation is such a good show. I absolutely loved all the plot twists and just the story in general. It's honestly amazing and deserves so much more recognition. I'm sorry but if you think that this show is uninteresting and not fun you simply have bad taste. Ik it's almost impossible but I'm really hoping for a 3rd season and Ik I'm not the only one cuz the true fans are still asking for one. I guess Netflix is our best hope and idk bout you but I ain't giving up now.